The U.S. Government's Verdict on Private Prisons
The Justice Department announced it plans to stop using private prison to house inmates.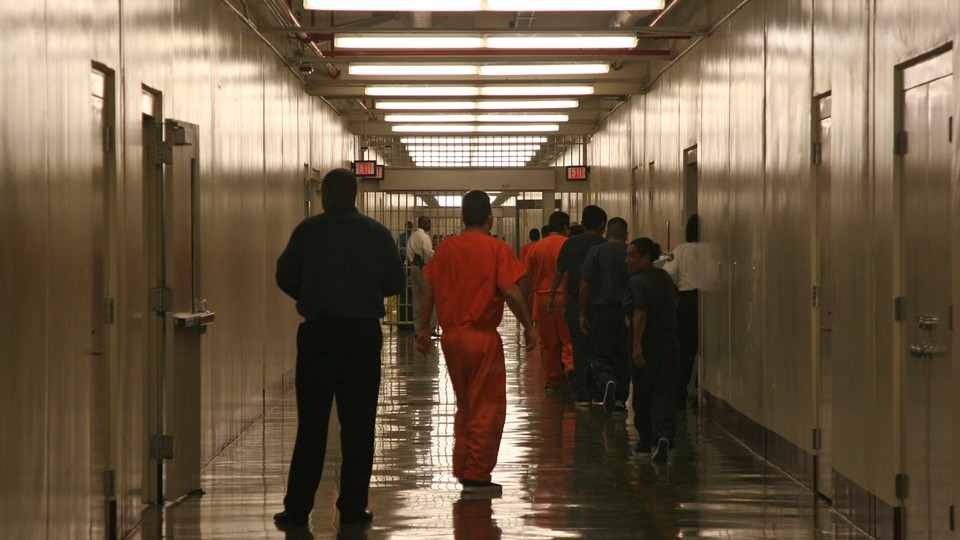 NEWS BRIEF The U.S. Department of Justice said on Thursday it will no longer house inmates in private prisons, a decision that comes a week after a report found privately run prisons have worse safety records and do not save taxpayers a significant amount of money compared with federally operated facilities.
The announcement was made in a memo from Deputy Attorney General Sally Yates that instructed the Bureau of Prison (BOP) officials not to sign any new contracts with private prison operators, and not to renew any existing contracts in the future. Within minutes of the news, the stock of the nation's largest private prison companies, GEO Group, and Corrections Corporation  of America, plummeted.
The memo read:
Private prisons served an important role during a difficult period, but time has shown that they compare poorly to our own Bureau facilities. They simply do not provide the same level of correctional services, programs, and resources; they do not save substantially on costs; and as noted in a recent report by the Department' s Office oflnspector General, they do not maintain the same level of safety and security.
The report Yates cited in her memo, conducted by the Office of the Inspector General, analyzed 14 private prisons in the United States that were used by the government to house prisoners. It found more contraband, lockdowns, and severe inmate punishment on average in the privately run facilities than those run by the BOP. It also found systemic deficiencies, and recommended the BOP had more work to do to ensure that " federal inmates' rights and needs are not placed at risk when they are housed in contract prisons."
Media scrutiny has also given private prisons a bad reputation. Last month, in a 35,000-word article published by Mother Jones, a reporter took an undercover job as a corrections guard at a Louisiana facility and exposed a short-staffed institution that often denied inmates of medical care.
Private prisons reached their peak in 2013, when they held about 15 percent of all federal prisoners, or 220,000 people. That year, the government spent about $639 million on private-prison contracts. Since then the number of federal prisoners housed in private prisons has dropped to 12 percent.