Rocked By Turbulence
A JetBlue flight had to conduct an emergency landing in South Dakota because 24 people onboard needed medical attention.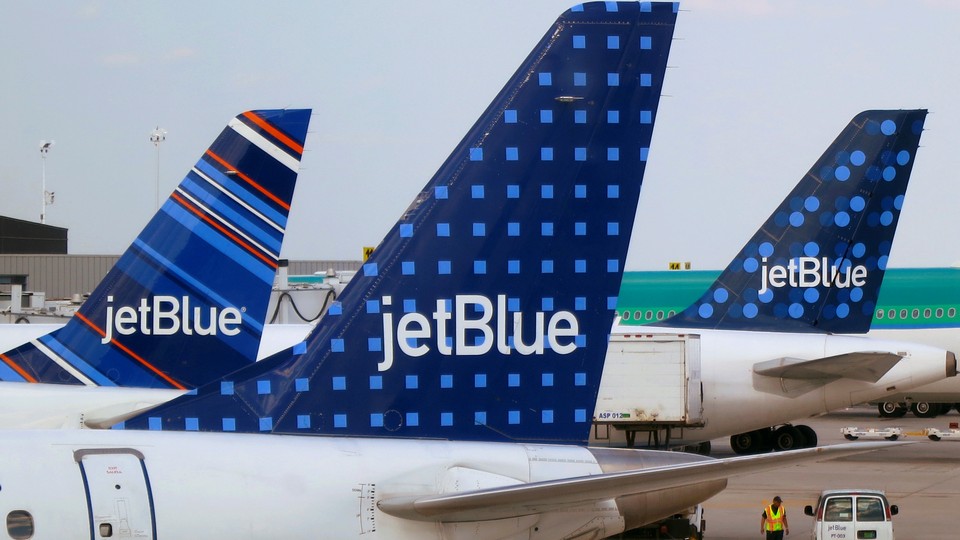 NEWS BRIEF A JetBlue flight conducted an emergency landing Thursday after the plane experienced turbulence so bad that 22 passengers and two crew members were sent to the hospital.
Flight 429, which was flying from Boston to Sacramento, was forced to divert to Rapid City, South Dakota, after it was determined some passengers required medical attention.
Derek Lindhal, a passenger on the flight, tweeted saying he saw passengers lifted off their seats and into the air, causing several injuries.
Flight attendant was in galley during incident. Hit her head on ceiling & completely dislodged the panel. Cuts, neck injury, and concussion

— Derek Lindahl (@oif_vet) August 12, 2016
Though JetBlue did not give a reason for the turbulence, it is believed that thunderstorms played a role. CNN has more:
The plane encountered a line of thunderstorms in central South Dakota, according to a flight path analysis by CNN meteorologists Monica Garrett and Chad Myers. After passing through a first storm, the plane came upon a second, which the pilot attempted to fly over or around. The significant turbulence was likely caused by one or both storms.
"While some turbulence can't be detected on radar, this was not that kind," said Brandon Miller, a producer with CNN's World Weather team. "This turbulence was caused by the rapid rising of air inside the thunderstorms."
This isn't the first time JetBlue passengers have experienced injury due to turbulence. Eight passengers were injured in May when turbulence rocked a plane traveling from San Juan, Puerto Rico, to Orlando, Florida.