Why Japan's Emperor May Be Considering Abdication
Akihito, 82, said he fears that his age will make it more difficult for him to perform his duties.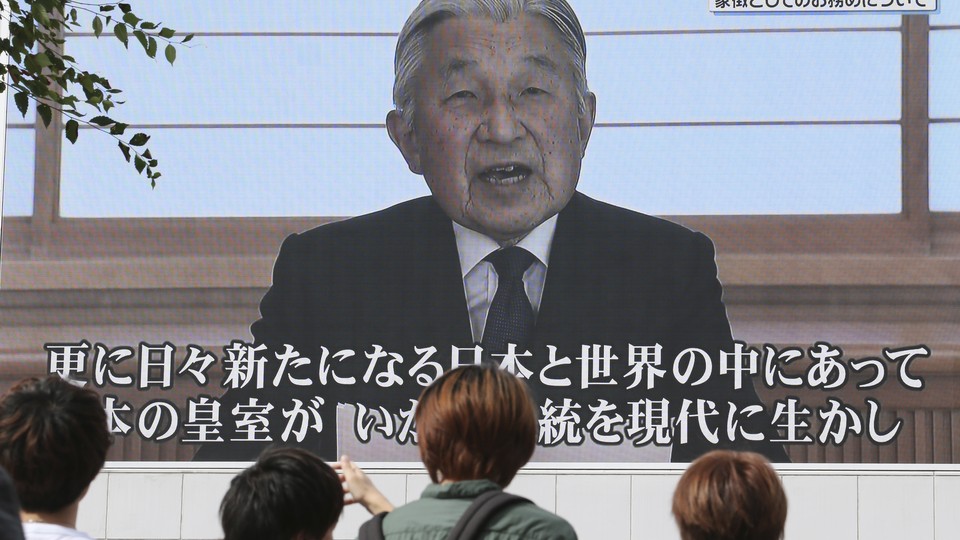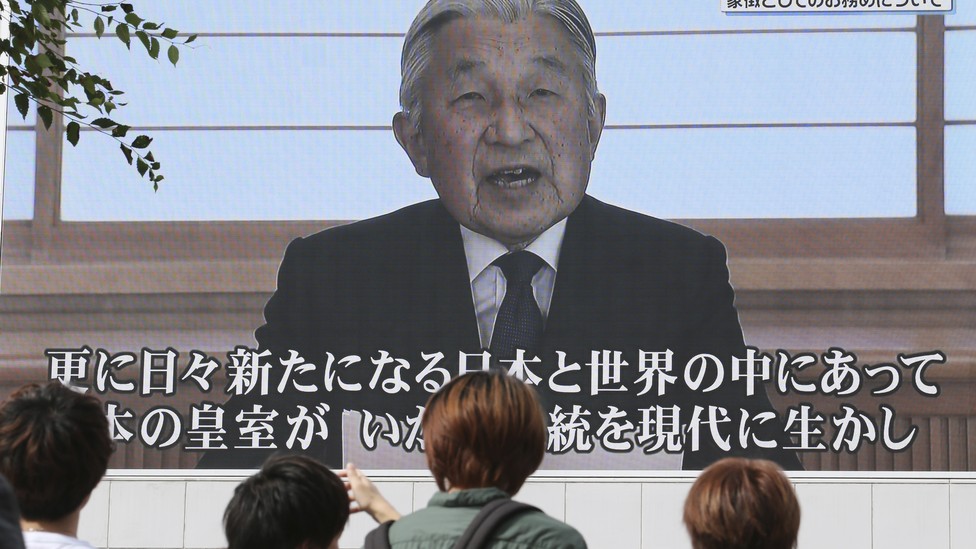 NEWS BRIEF Emperor Akihito, in his first public comments on the matter, said Monday that he feared his age, 82, would prevent  him from fulfilling his duties as Japan's emperor.
The rules governing imperial succession in Japan do not allow for an emperor to abdicate, and, indeed, Akihito did not explicitly use the word "abdication" in his 10-minute address to the nation, and, according to NHK, the Japanese broadcaster, he "maintained that he must refrain from making any specific comments on the existing Imperial system." Akihito pointed out he was speaking in his personal capacity, and not as the emperor. Here's an excerpt via Japan Times:
I am already 80 years old, and fortunately I am now in good health. However, when I consider that my fitness level is gradually declining, I am worried that it may become difficult for me to carry out my duties as the symbol of the State with my whole being as I have done until now. …

In coping with the aging of the Emperor, I think it is not possible to continue reducing perpetually the Emperor's acts in matters of state and his duties as the symbol of the State.

  
Prime Minister Shinzo Abe later told reporters that given the emperor's age "and the burden of his duties, I believe we need to think what grievance it causes him and what we can do." That task is unlikely to be easy. Under the law that governs imperial succession, an emperor reigns until his death; the crown prince then succeeds him. Although there is wide public support for the law to be amended to allow Akihito to step down, conservatives are opposed to any change.
Here's more from Japan Times:
According to a nationwide telephone survey by Kyodo News this month, 85.7 percent of the 1,008 respondents said abdication should be legalized as an option for the emperor and his successors by revising the Imperial House Law.

But many right-leaning nationalist politicians and intellectuals oppose any revision to the law, saying that allowing an emperor to step down based on his own will could damage the stability of the Imperial system in the long run.
Akihito assumed the Japanese throne in 1989 upon the death of his father, Hirohito, the emperor who oversaw Japan's entry into World War II and its eventual surrender. News Akihito was considering stepping down from the Chrysanthemum Throne first emerged in June. His abdication would mark the first time a Japanese emperor has stepped down in two centuries.
Crown Prince Naruhito, his eldest son who is 56 years old, is next in line to succeed him.