What Happened to the Islamic State's Spokesman?
Abu Muhammad al-Adnani, a senior leader of the Islamist militant group, has reportedly been killed in Aleppo.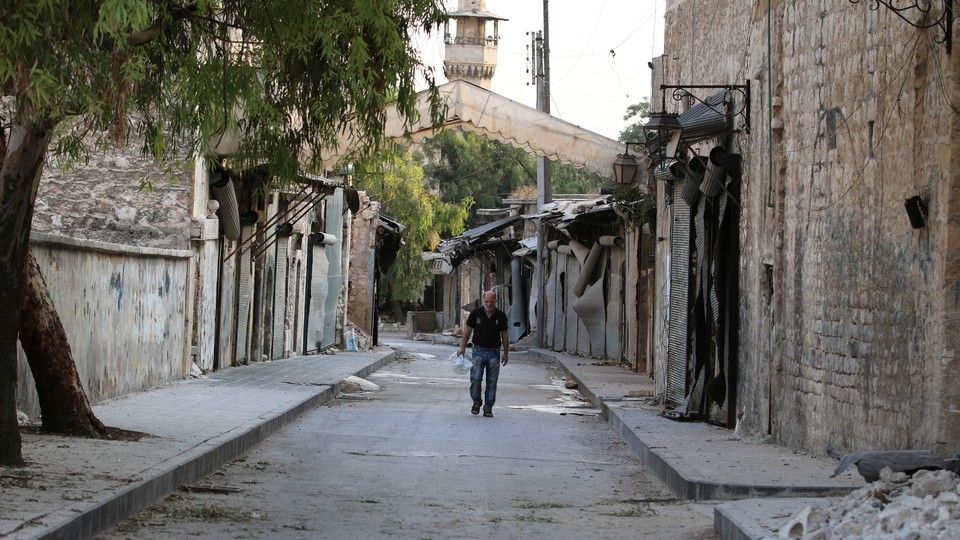 Updated on August 30 at 3:06 p.m.
NEWS BRIEF The official spokesman for the Islamic State has reportedly been killed in Aleppo,  a jihadist-monitoring organization said Tuesday.
Abu Muhammad al-Adnani, a senior leader within the Islamist militant group, died in the Syrian city, according to SITE Intelligence Group, which tracks potential jihadist activity on the internet. SITE said the news was reported by Amaq Agency, a news operation set up by ISIS in 2014. According to SITE, ISIS announced his death in Arabic and English Tuesday on its channels on Telegram, an encrypted messaging app.
More from SITE:
Al-Adnani's death has not been independently confirmed. The nature of his death is not yet clear.
It was Al-Adnani who announced the establishment of the so-called Islamic State in Iraq and Syria in an audio recording in June 2014. He was considered one of ISIS's most senior members, and believed to have planned the group's operations outside of the two countries. He led the terrorist organization's intelligence unit known as Emni. Rukmini Callimachi, The New York Times reporter known for her coverage of ISIS and terrorism, described Al-Adnani's role on Twitter after news of his death:
(Read about that interview in Callimachi's story from earlier this month here.)
Al-Adnani was born in Syria in 1977, according to the U.S. State Department. The U.S. government has offered a $5 million reward for his capture.