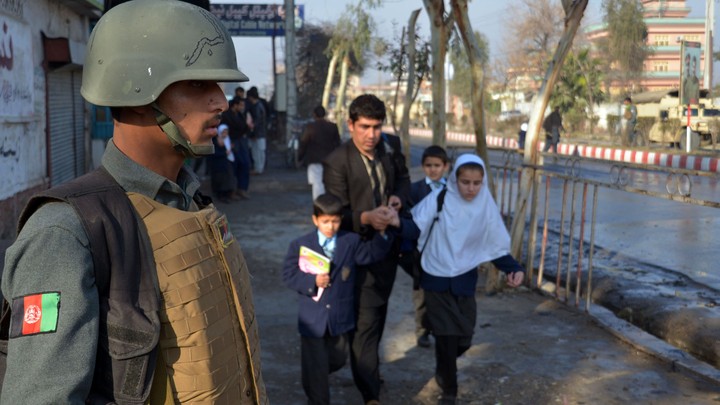 A U.S. airstrike last month in the southern Afghan province of Nangarhar killed Hafiz Sayed Khan, the ISIS leader in the country.
Gordon Trowbridge, the deputy press secretary at the U.S. Defense Department, said a U.S. airstrike on July 26 killed Khan in Achin district.
"Khan was known to directly participate in attacks against U.S. and coalition forces,"  Trowbridge said, "and the actions of his network terrorized Afghans, especially in Nangarhar."
Earlier, Omar Zakhilwal, the Afghan ambassador to Pakistan, told Reuters the strike killed several other senior ISIS fighters. A similar claim about Khan's death last year was not confirmed.
Khan's death is a blow to ISIS, which has made inroads in Afghanistan. The group has also suffered major setbacks in its strongholds of Iraq and Syria, but has carried out directly or inspired terrorist attacks across Europe and the U.S.
We want to hear what you think about this article. Submit a letter to the editor or write to letters@theatlantic.com.