Iran's Own Internet
The country has been blocking certain websites for more than a decade. Now, it's creating an intranet that is entirely Iranian.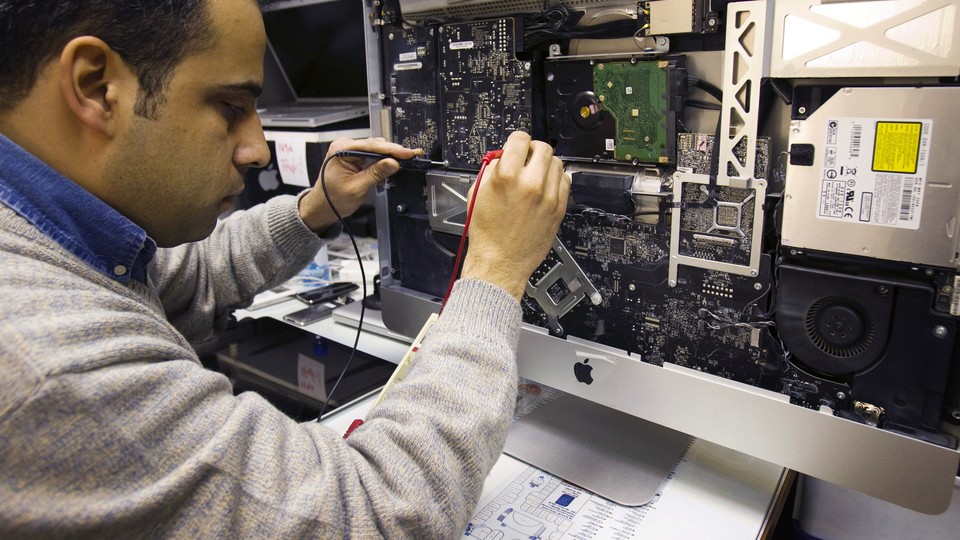 NEWS BRIEF The World Wide Web is nearing its end in Iran.
The country announced Sunday it had completed the first of three stages that will eventually set up a "national internet"—an intranet, really—controlled by the government, with all of its servers in the country. Iranians will only have access to content, services, and applications that are based in Iran.
Iran already blocks access to some overseas-based social media, news outlets, and online stores. A national internet would tighten the government's grip on online content even more. The BBC adds:
The government says the goal is to create an isolated domestic intranet that can be used to promote Islamic content and raise digital awareness among the public.

It intends to replace the current system, in which officials seek to limit which parts of the existing internet people have access to via filters—an effort [Iranian Communications and Information Technology minister Mahmoud] Vaezi described as being "inefficient."
Officials say a national internet would reduce cyber security risks. But human-rights activists say it would further isolate the country from the outside world and quash freedom of speech online.
Iran's national internet project has been in the works since 2006. It was scheduled to be completed in two years but has been plagued with delays and rising costs. The second phase, which introduces video services, is expected in February. The final stage, which will add further services, including for companies involved in international business, is expected in March.