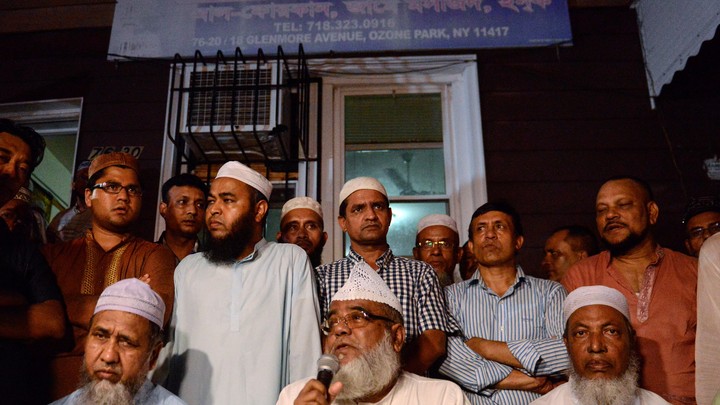 NEWS BRIEF An imam and a friend were shot to death Saturday afternoon in New York City after leaving a prayer session at a nearby mosque, police said.
The imam, Maulama Akonjee, 55, and Thara Uddin, 64, were both shot in the head as they walked from Al-Furqan Jame Mosque, about one to two blocks away, according to ABC News. The men were transported to a nearby hospital, where they later died, CNN reported Sunday, citing New York police.
The shooting occurred in broad daylight in Ozone Park, a neighborhood in Queens, shortly before 2 p.m. Police have released a sketch of the suspect, who remains at large. They have not yet released a motive for the crime, but say preliminary evidence does not suggest the men were targeted because they were Muslim.
More from CNN on the scene in Ozone Park:
Nazim Uddin, a neighbor of the imam, told CNN he ran outside from his home when he heard gunfire. He remembered the imam as a good man who only a day earlier had delivered a eulogy at the mosque.

On Saturday evening, dozens of residents, mostly men, gathered under elevated train tracks waving signs and chanting, "We want justice!"
The imam's daughter, Naima Akonjee, told the AP Saturday her father and Uddin "were close friends who always walked together to the mosque from their homes on the same street."
We want to hear what you think about this article. Submit a letter to the editor or write to letters@theatlantic.com.