Yemen's Crisis
The UN humanitarian chief is calling for an international investigation into the civil war that's killed 9,000 people.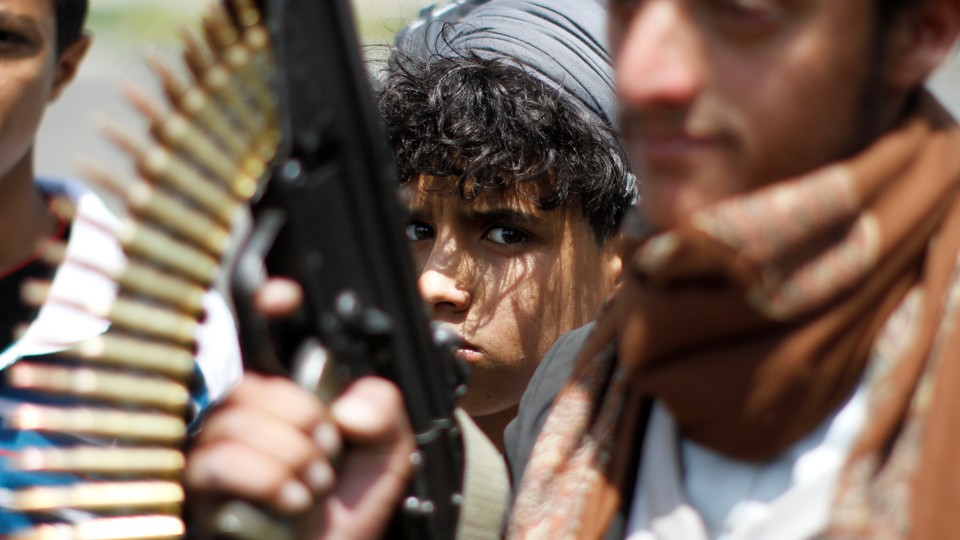 NEWS BRIEF At least 9,000 people, including nearly 4,000 civilians, have been killed in fighting in Yemen in the past 18 months. Now, the United Nations wants some accountability.
The conflict between the Sunni government of Yemen and the Houthi rebels has gone unchecked, says Zeid Ra'ad al-Hussein, the UN human rights chief. Since a Saudi-led coalition of nine countries ramped up airstrikes in March 2015 against the Shiite rebels, who control the capital, Sanaa, 3,800 civilians have been killed, a new report from the UN Human Rights Council says.
Zeid is now calling for an independent, international investigation into the conflict. He adds:
Civilians in Yemen have suffered unbearably over the years from the effects of a number of simultaneous and overlapping armed conflicts. And they continue to suffer, absent any form of accountability and justice, while those responsible for the violations and abuses against them enjoy impunity. Such a manifestly, protractedly unjust situation must no longer be tolerated by the international community.
The UN Human Rights Council last year voted to defer a humanitarian investigation of the conflict to the Yemeni government. That clearly has not worked, Zeid says. Left in the wake of this conflict are 7.6 million people suffering from malnutrition and an additional 3 million people displaced, according to the UN report.
While UN peace talks were suspended earlier this month, U.S. Secretary of State John Kerry met with Saudi King Salman on Thursday to express concern over the civilian casualties and try to bring an end to the Yemeni civil war.