Guantanamo's Shrinking Population
The Obama administration announced Monday the transfer of 15 prisoners to the United Arab Emirates.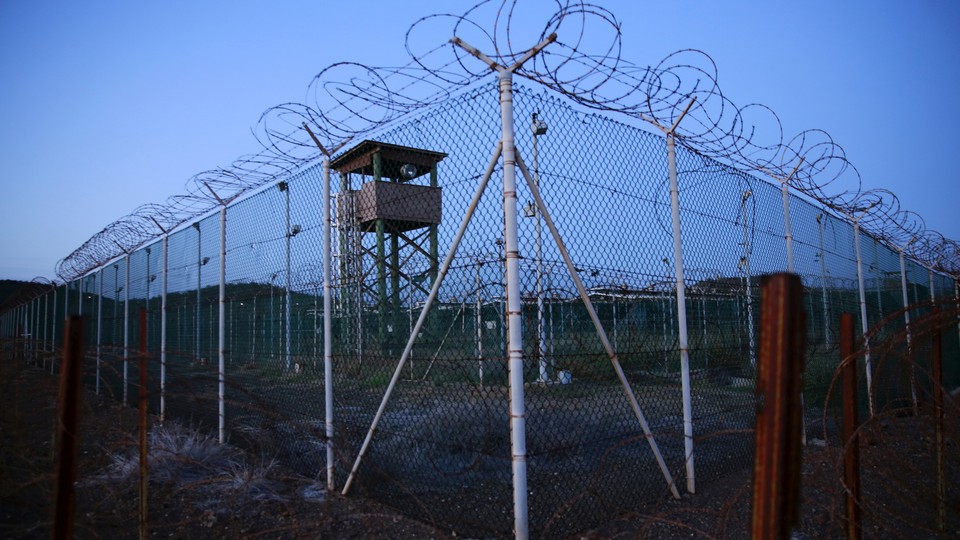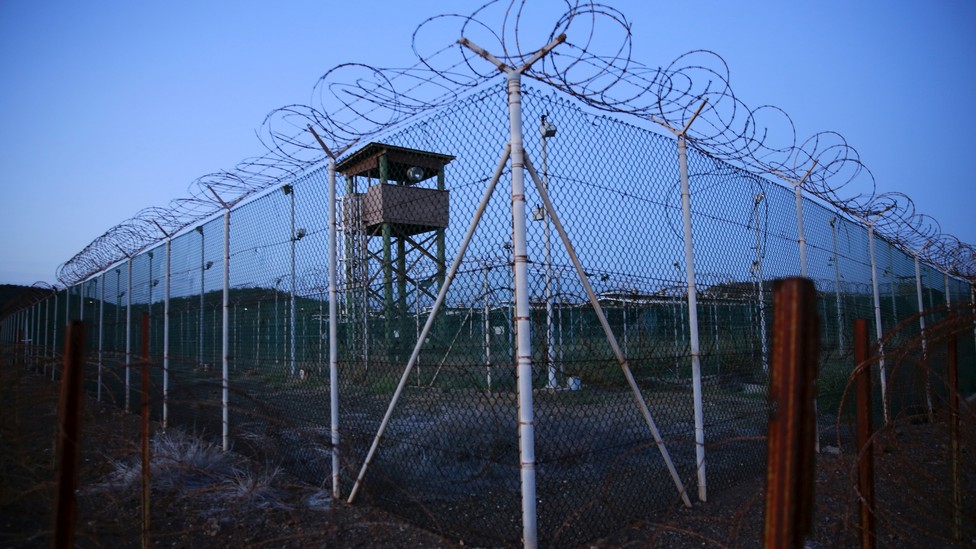 NEWS BRIEF The United States has released 15 prisoners from the Guantanamo Bay prison and sent them to the United Arab Emirates, marking the largest single transfer of detainees in the Obama presidency.
The prisoners, 12 Yemenis and three Afghans, were deemed to no longer pose a security threat to the country by the special task force created in 2009 to review Guantanamo inmates' cases, the Pentagon said in a statement Monday.
The transfer brings the total number of detainees at Guantanamo to 61, the Pentagon said. Most have been there for more than a decade.
"The United States coordinated with the Government of the United Arab Emirates to ensure these transfers took place consistent with appropriate security and humane treatment measures," the Pentagon said.
The detainees are:
Abd al-Muhsin Abd al-Rab Salih al-Busi, Abd al-Rahman Sulayman, Mohammed Nasir Yahi Khussrof Kazaz, Abdul Muhammad Ahmad Nassar al-Muhajari, Muhammad Ahmad Said al-Adahi, Abdel Qadir al-Mudafari, Mahmud Abd Al Aziz al-Mujahid, Saeed Ahmed Mohammed Abdullah Sarem Jarabh, Mohammed Kamin, Zahar Omar Hamis bin Hamdoun, Hamid al-Razak (aka Haji Hamidullah), Majid Mahmud Abdu Ahmed, Ayub Murshid Ali Salih, Obaidullah, and Bashir Nasir Ali al-Marwalah
The United Arab Emirates has accepted more than 20 inmates, according to a comprehensive database maintained by The New York Times. Afghanistan has accepted the most, at 203 inmates.
The push to empty Guantanamo began in 2006, under the Bush administration. President Obama has sought for years to make good on a campaign promise to shut down the camp and wants to transfer the final detainees to maximum-security facilities on U.S. soil, but has been blocked by Congress.
About 780 inmates have been held at Guantanamo since it opened in 2002, built after 9/11 to house dangerous terrorism suspects.