The Road to Gawker's End
The news-gossip website that was bought this week by Univision announced Thursday it will cease operations next week.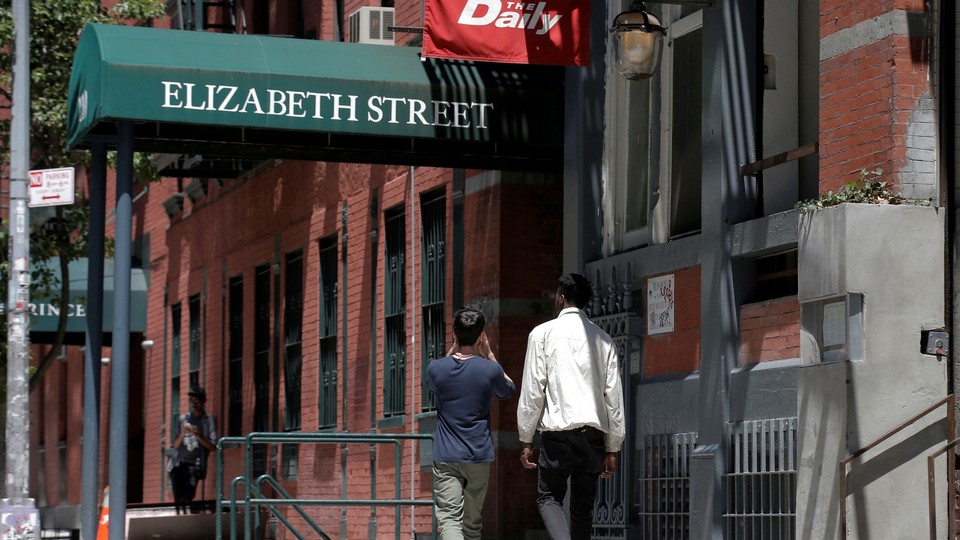 NEWS BRIEF Gawker.com, the news-gossip website that its best showcased the potential of independent online media and at its worst outed public and semi-public figures and purveyed the kind of snark seen in online comments sections, announced Thursday it will cease operations next week. The news comes days after Univision announced it was buying Gawker Media, the website's parent company and six affiliated websites, for $135 million, and months after Peter Thiel, the Silicon Valley billionaire investor, revealed that he financed a lawsuit that ultimately bankrupted Gawker Media and its founder, Nick Denton.
The news was announced in a blog post by J.K. Trotter, a Gawker writer:
Nick Denton, the company's outgoing CEO, informed current staffers of the site's fate on Thursday afternoon, just hours before a bankruptcy court in Manhattan will decide whether to approve Univision's bid for Gawker Media's other assets. Staffers will soon be assigned to other editorial roles, either at one of the other six sites or elsewhere within Univision. Near-term plans for Gawker.com's coverage, as well as the site's archives, have not yet been finalized.
It's a stunning reversal of fortune for the media company—and website—that not long ago was being hailed as the future of the media. Gawker.com, the flagship site, could be sharp, funny, incisive, and often broke the kinds of political and tech stories that were the envy of the traditional media landscape. It was the first news site to report that Rob Ford, the Toronto mayor, smoked crack on video, and then raised money online to buy from a source a video that showed Ford's actions. It published the first expose on Silk Road, the since-shuttered shadowy online marketplace for drugs. It exposed the most toxic commenter on Reddit. (For a partial list of its good stories, go here.) And it also became among the first media online companies whose workers voted to unionize, setting the scene for others to follow.
But, at the same time, Gawker made enemies. It outed Thiel, and did the same to a media executive who happened to be the brother of a former U.S. Treasury Secretary. Traditional media organizations and Gawker's own readers criticized this, but the website seemed to revel, at least publicly, in the criticism. Ultimately, it was one such story that was the beginning of the end for Gawker: Its decision in 2012 to publish a sex tape featuring Hulk Hogan, the pro wrestler who was born Terry Bollea.
Bollea sued, and in March a Florida jury awarded him $140 million. It was later revealed that Thiel had financed his legal effort—and the billionaire appeared to revel in the role he played in Gawker's demise. In June, Gawker Media filed for Chapter 11 bankruptcy, and Denton followed suit earlier this month. Gawker and its websites were put up for sale: Ziff Davis, the publisher of PC Magazine, and Univision were the only two bidders. This week, Gawker Media was sold to Univision. Days later, Gawker.com said it would cease operations—14 years after it began its work.
Gawker Media's other brands—Jezebel, Lifehacker, Kotaku, Deadspin, Gizmodo, and Jalopnik—will continue operations.