Louisiana's Historic Floods
Days of rain overflowed rivers to record levels, and rescuers have already rescued 20,000 people from their homes.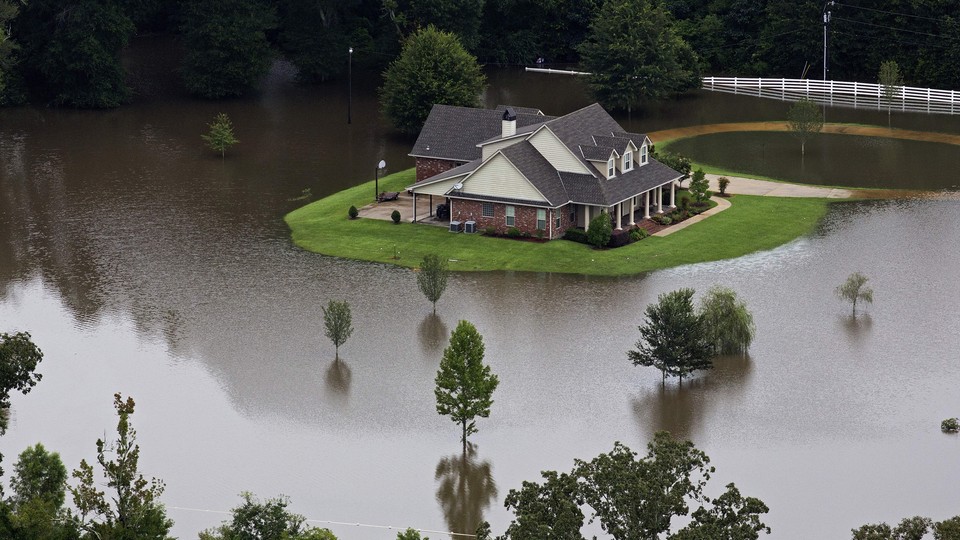 NEWS BRIEF Days of downpour have flooded rivers in Louisiana and pushed them to overflow at record-breaking levels, leading to the evacuation of 20,000 people.
Governor John Bel Edwards called it a "historic, unprecedented flooding event." The federal government declared it a major disaster for four parishes around Baton Rouge. Others may soon be added. More than 10,000 people are staying in shelters, and cellular networks in some areas are down, which have compounded what has already been a frantic rescue effort.
At least five people have died as a result of the floods, and officials say they expect that number to rise as rescue efforts continue. The historic flooding was largely the cause of rain, which saturated the ground and flooded some rivers to levels six feet above their record heights. The waters have flooded areas of cities that have never before been flooded, and in some areas people were trapped atop their homes, and inside their cars, as the roadways turned into rivers. Meanwhile, rescue workers and citizens who own boats drove around looking for people to help, like in this dramatic video where a man pulls a woman and her dog from a sinking car:
The rain began falling on Friday, dropping about 10 inches in some parts of the state. It continued on Saturday, with some areas receiving nearly 17 inches in one day. The rain let up on Sunday, and rescue workers in helicopters rescued people stranded on the roofs of their submerged homes.
By Monday morning, the storm had passed over the region, headed for parts of East Texas.