Too Fat for Egyptian TV?
The state-run broadcaster told eight female anchors they had one month to slim down before they could reappear on air.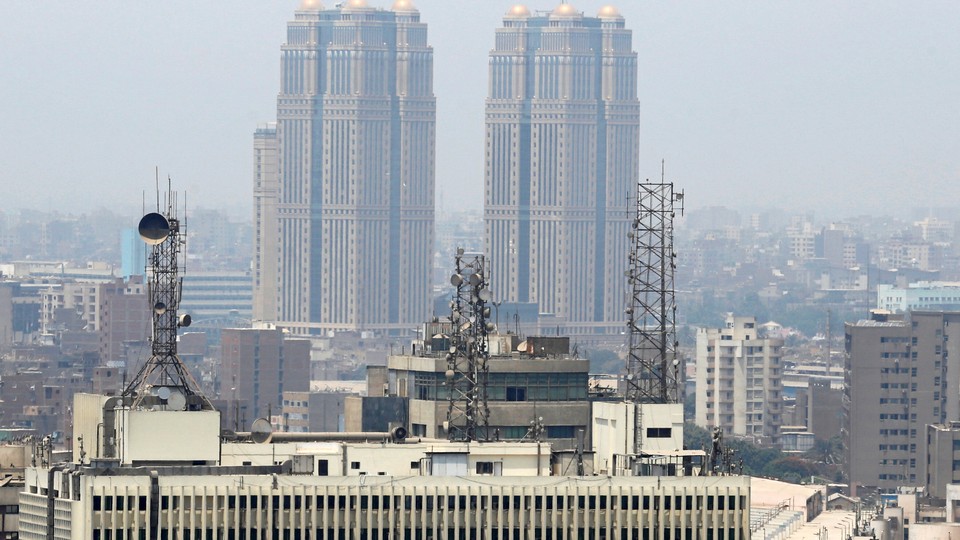 NEWS BRIEF The Egyptian Radio and Television Union (ERTU), the country's state-run broadcaster, issued temporary suspensions to eight female anchors for being overweight, the BBC reports.
ERTU said the suspensions, which went into effect this week, would give the women one month to slim down and achieve a more "appropriate appearance" before they would be allowed to reappear on air. Those suspended called the decision "humiliating" and "scandalous."
"It is just an attempt to get rid of the successful [presenters] and retain others who present programs that have no strong content," Khadija Khatab, a host for Egypt's Channel 2 who was affected by the suspension, told Al Watan.
Some have linked the suspension to ERTU's rebranding efforts. When Safaa Hegazy, a former TV anchor, was appointed director of ERTU in April, she pledged to make the broadcaster more competitive despite losses to rival outlets. BBC has more:
At the state-owned Al-Ahram daily, journalist Fatma al-Sharawi says she thinks the policy should be applied across local TV stations. But author and academic Waheed Abdul Majid thinks the channel should focus on improving its content rather than the appearance of the presenters.

On social media, some users voiced support for the women, but others called them "bakabouzas", a term Egyptians use to describe overweight girls. One female Twitter user described ERTU head Safaa Hegazy as a "strong woman" for making the decision.
Women's-rights advocates condemned the move as sexist, noting that only female anchors were affected. The Women's Center for Guidance and Legal Awareness, a legal-rights group, said in a Facebook post the suspensions violated the anchors' constitutional rights and called on the broadcaster to reverse the decision.
ERTU told local media that though the anchors would remain suspended, their pay and benefits would not.