Chris Brown's Bad Tuesday
The singer posted bond after being arrested for allegedly pointing a gun at a woman in his California home.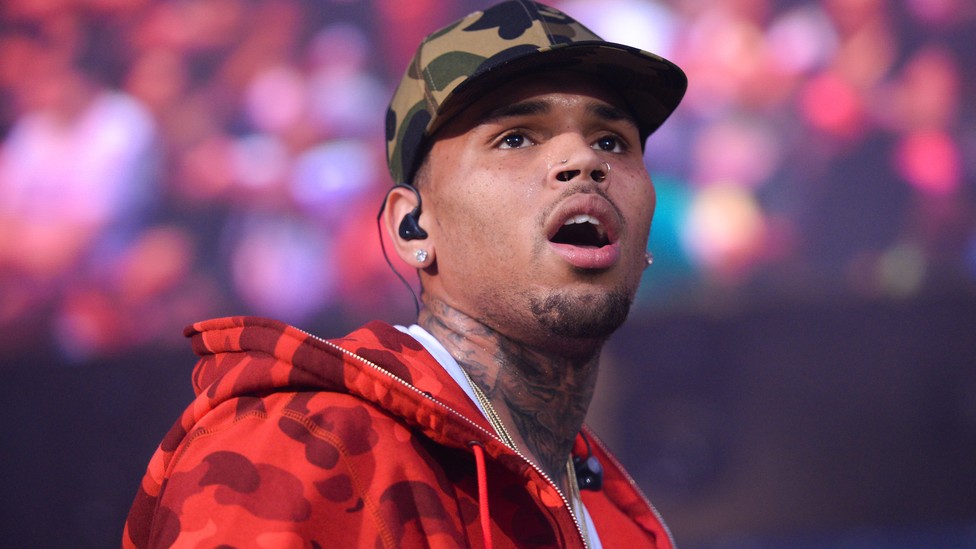 NEWS BRIEF Chris Brown was arrested and then released on bond Tuesday following an incident involving a diamond necklace, an alleged threat with a gun, a prolonged standoff with police, and since-deleted Instagram videos in which the singer variously slams the police, praises himself, and plugs his new song.
The events that played out over the course of the day began with a 911 call in the early hours of Tuesday morning. A woman accused the singer of pointing a gun in her face as he ordered her to get out of his Los Angeles home.
According to the Los Angeles Times, the accuser, Baylee Curran, said Brown became enraged when she was looking at a diamond necklace that a man was selling in Brown's house. Curran told the Times:
I don't know if it was Chris' friend or how he was related, but that's when he told me to back away from the diamond necklace and started cussing me out and calling me names. That's when Chris pulled his gun and told me to "Get out," he said. "I'm sick of you girls, get the ... out!"
Curran fled the house but had to wait by the property's gate while one of Brown's associates retrieved her cell phone, which had been confiscated as a condition of her entering the house, according to the Times. The associate tried to get Curran to sign a nondisclosure agreement before returning her phone, but she refused, snatched the phone from the man's hand, and ran to a neighboring property where she hid under an SUV. The Times said the neighbor called the police.
When the officers arrived, however, Brown refused to come out of the house. While police secured a warrant to enter the property, he posted several since-deleted expletive-filled videos to his Instagram account denigrating the police ("Y'all the worst gang in the world, the police"), praising his own talent ("I am one of the best entertainers out here"), and plugging his new song ("Let me not forget to say, go stream, download, buy 'Grass Ain't Greener.'")
Officers eventually entered the house around 1 p.m. Tuesday, the Times reported, writing:
It's unclear what police recovered from the property. A law enforcement source confirmed that officers found a duffel bag that had apparently been tossed from a window. The bag contained evidence related to the case, the source said.
The singer, who pled guilty to felony assault for attacking  his then-girlfriend Rihanna in 2009, denies any wrongdoing and he has not yet been formally charged. Brown's arraignment is set for September 20.