The Attack on the Chinese Embassy in Kyrgyzstan
Terrorist attacks against Chinese targets abroad are rare, and news reports suggest that Uighur separatists may be responsible.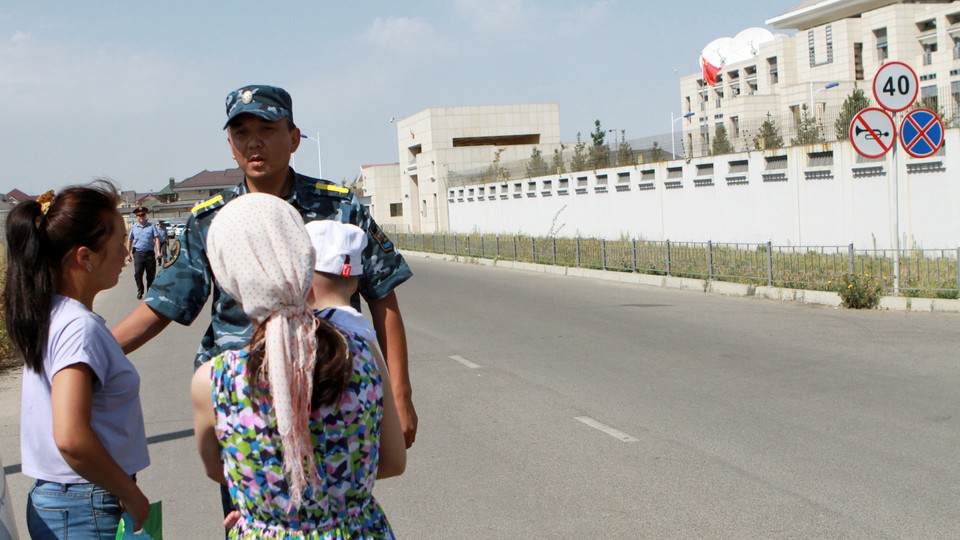 NEWS BRIEF A suicide bomber drove a van Tuesday morning into the gates of the Chinese embassy in Bishkek, the Kyrgyz capital, and wounded five people.
The van, a Mitsubishi Delica, slammed into the building at about 9:30 a.m., and the explosion sent debris around the embassy courtyard. Xinhua, the Chinese state-run news agency, reported that three of those injured were Kyrgyz citizens working at the embassy; two were security guards. All suffered minor injuries. Kyrgyz officials called the bombing a suicide attack, and opened an investigation.
Xinhua reported that the Chinese Foreign Ministry has:
…  strongly condemned the car bombing, and required Kyrgyzstan to "take immediate and necessary measures to ensure the safety of Chinese people and institutions," according to Foreign Ministry spokeswoman Hua Chunying.
Terrorist attacks against Chinese targets overseas are rare, and no terrorist organization has yet claimed responsibility, but many news organizations, both local and international, reported that the likely suspects are Uighur Muslims, some of whom have waged a separatist insurgency against China near the border between China and Kyrgyzstan. China has responded by cracking down on Uighur nationalists.