China's Crackdown on Lawyers
Zhou Shifeng, whose law firm represented prominent dissidents, was sentenced to seven years in prison.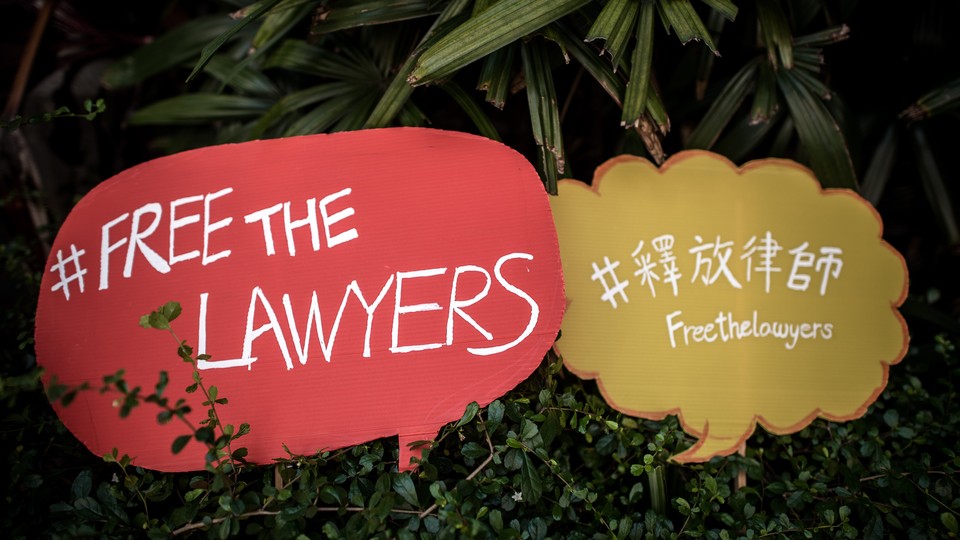 NEWS BRIEF A Chinese court sentenced the founder of a law firm that defended activists and dissidents Thursday to seven years in prison on charges of subversion.
Zhou Shifeng's law firm, Fengrui, has represented prominent Chinese dissidents, including Ai Weiwei, the artist, the Falun Gong movement, and victims who fought a company after it tried to ignore issues with contaminated baby formula.
Zhou and 300 other activists and lawyers were arrested last year. He pleaded guilty to charges of subversion. The charges against him centered on Zhou rallying support for his clients, as the BBC reported:
The main thrust of the case against him seems to be that he encouraged protesters to gather in support of his defendants, a perhaps understandable strategy in a system in which 99.9% of cases end in a conviction.

...

His is the third such trial this week, and his sentence will serve the likely purpose to all this: sending a stern warning to those who dare to challenge the government in its own, Communist-Party-run courts.
Of the 300 people arrested last year, about 20 are still in custody, some of them lawyers with Zhou's law firm others clients. Two activists represented by Fengrui pleaded guilty to subversion earlier this week. In a video-taped confession, one lawyer with the firm, who was also among those arrested, questioned Zhou's qualification as a lawyer, and accused the firm of "going to extremes." Family and human-rights groups noted that these confessions are often made under duress.
The sentence was seen as a signal to other lawyers the government will not tolerate those who represent dissidents. The government has said Zhou's firm and others like it receive funding and support form foreign countries, and are intent on undermining the Chinese legal system.