Fidel Castro's 90th Birthday Message
The former Cuban president thanked his people and criticized President Obama.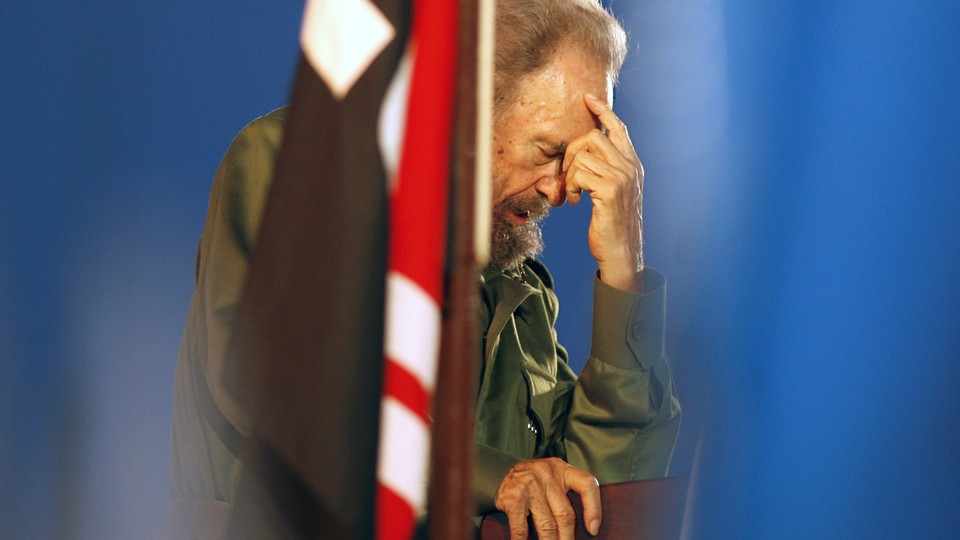 Former Cuban President Fidel Castro, in a letter published Saturday to mark his 90th birthday, thanked his people, and criticized President Obama for not apologizing to the Japanese people during the American leader's visit to Hiroshima.
Castro, who led Cuba from 1959 when his Communist rebels toppled the regime of then-dictator Fulgencio Batista, until 2008 when he stepped down due to ill health, reminisced about his childhood in Biran, in eastern Cuba, and described the region's vegetation and geology.
"I wish to express my deepest gratitude for the signs of respect, greetings, and gifts I have received in these days, that give me strength to reciprocate through ideas that I will send to party militants and relevant organizations," he wrote.
Castro, who came to power in the Eisenhower era, has outlasted U.S.-backed plots against him, as well as several American presidencies. Under him, Cuba adopted a socialist economic model that suffered when its benefactor, the Soviet Union, collapsed in the early 1990s. Castro's Cuba saw dramatic improvements in health and other human-development indicators, but dissent was crushed, and his regime was severely criticized for its poor human-rights record.
Castro stepped down in February 2008 amid a gastrointestinal illness, and has been reported close to death or dead on several occasions since then. In his letter Saturday, he alluded to the modern medicines thad had kept him alive.
"Modern technologies," he wrote, "have allowed me to scrutinize the universe."
The Associated Press has more on the Cuban government's celebration of Castro's birthday:
The Cuban government has taken a relatively low-key approach to Castro's birthday, in comparison with the large-scale gatherings that had been planned for his 80th. Government ministries have held small musical performances and photo exhibitions that pay tribute to the former head of state. On Saturday morning, state media showed images of Venezuelan President Nicolas Maduro arriving in Havana and a tribute was planned at a Havana theater Sunday evening. The government did not say which Cuban officials would attend.

Castro last appeared in public in April, closing the twice-a-decade congress of the Cuban Communist Party with a call for Cuba to stick to its socialist ideals amid ongoing normalization with the U.S.
Castro was succeeded in 2008 by his brother Raul Castro, who opened up the country's economy, and undertook a historic rapprochement, brokered by Pope Francis, with the U.S. Obama visited Cuba in March, a trip that was unimaginable when Fidel Castro was in power. Indeed, after Obama's trip, Castro wrote a scathing letter, criticizing the American president's remarks urging Cubans to look to the future. "We don't need the empire to give us anything," Castro wrote at the time.
In his letter Saturday, he criticized Obama once again, saying the U.S. president should have apologized to the Japanese public during his visit to Hiroshima in May. He said Obama's lack of an apology "lacked stature."