A First Look Inside Border Patrol's 'Iceboxes'
Images unsealed by a U.S. federal court in Tucson, Arizona, show migrants crammed into holding cells and huddling together for warmth.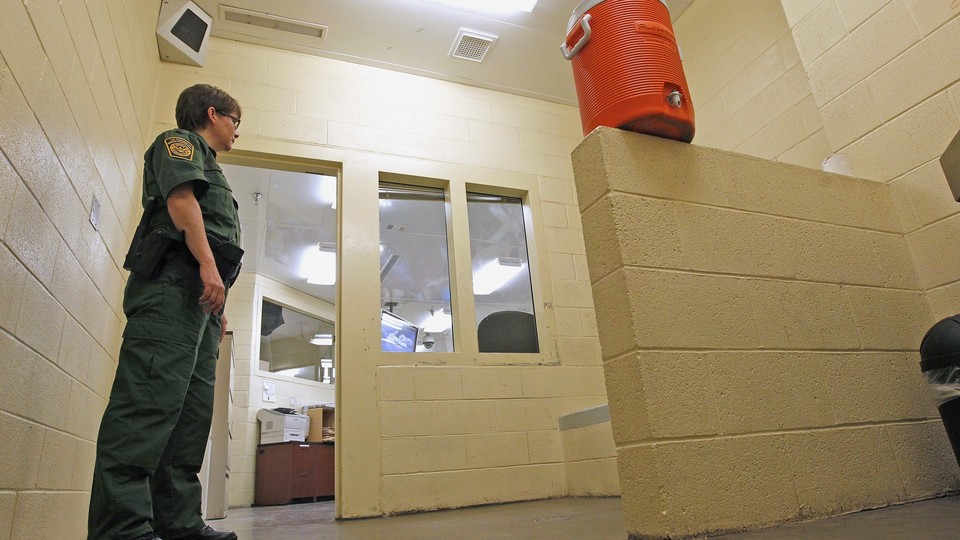 NEWS BRIEF For years human- and immigrants-rights advocacy groups have accused U.S. Customs and Border Protection (CBP) of holding people who illegally crossed the Southwest border in processing-facility cells that are too small, dirty, and kept so cold the cells have earned the nickname hieleras, or iceboxes.
The problem has always been that few people besides those held inside and CBP officers have seen the cells. But this week, for the first time, CBP released still images taken from video monitors in the cells. The images, unsealed in a lawsuit brought by the American Immigration Council, The National Immigration Law Center, and the American Civil Liberties Union of Arizona, show concrete rooms with no mats or beds, cramped, often with the migrants wrapped in survival blankets that look like sheets of tinfoil, huddled side-by-side as if for warmth. It's impossible to tell the temperature in the cells, but the images seem to back complaints made for years against the CBP.
Here are a couple of photos, taken from a CBP facility in Tucson: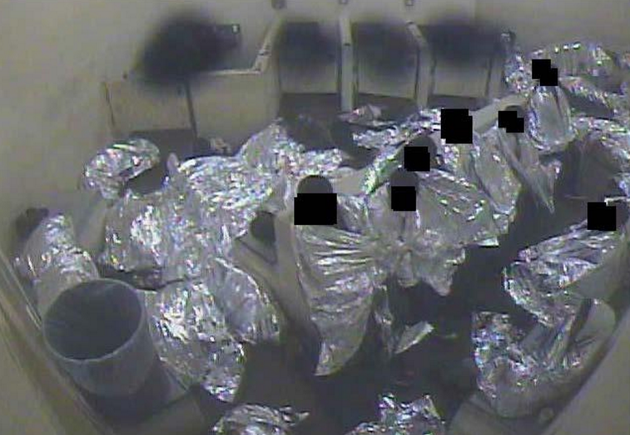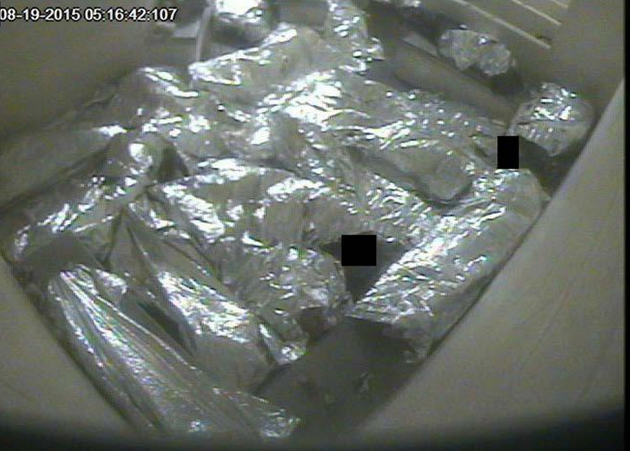 These CBP holdings cells are meant to house migrants for short periods, no more than 12 hours, according to a CBP memo cited in the lawsuit, which was filed July 2015 in a Federal District Court in Tucson, Arizona. But a report by the American Immigration Council, which was published Thursday, claims migrants are held for much, much longer. Here's a graphic from the report, which shows the average stay ranged from 65 hours to 104 hours.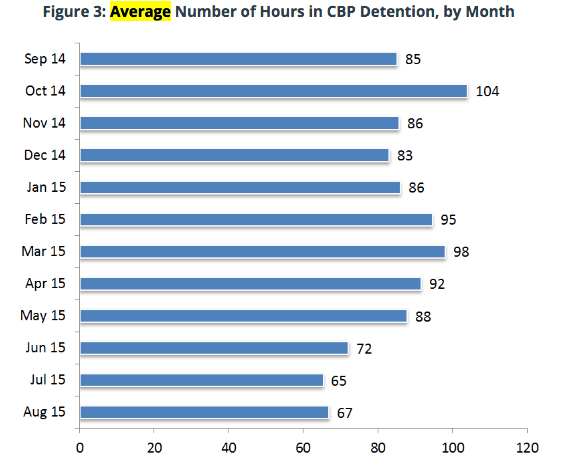 The CBP's parent agency, the Department of Homelands Security (DHS), fought the release of the images, because it said the pictures could help criminals or smugglers track surveillance patterns, or learn how crowded cells were at certain times. The agency also said the pictures, which are snapshots from videos, don't provide proper context to the situation. CBP has also said agents keep the cells at temperatures between 68 and 80 degrees Fahrenheit.
The legal fight over how long, and in what conditions, CBP detains migrants is part of a larger battle that involves detentions centers, the places where migrants caught on the Southwest border will stay for weeks, months, in some cases more than a year. It is there the migrant who crossed the U.S.-Mexico border illegally will be processed by DHS, then given an immigration court date. Activists and advocacy groups complain that at almost every stage of an immigrant's interaction with DHS, or the private contractors they hire to run some of their detention facilities, migrants are treated in ways that violate their human rights, and are kept for periods longer than DHS allows for, and longer than it discloses. DHS maintains that it treats all those detained at the border fairly.