Who Runs Boko Haram?
On Wednesday, ISIS named a new leader for the West African group. Not so fast, its old leader said Thursday.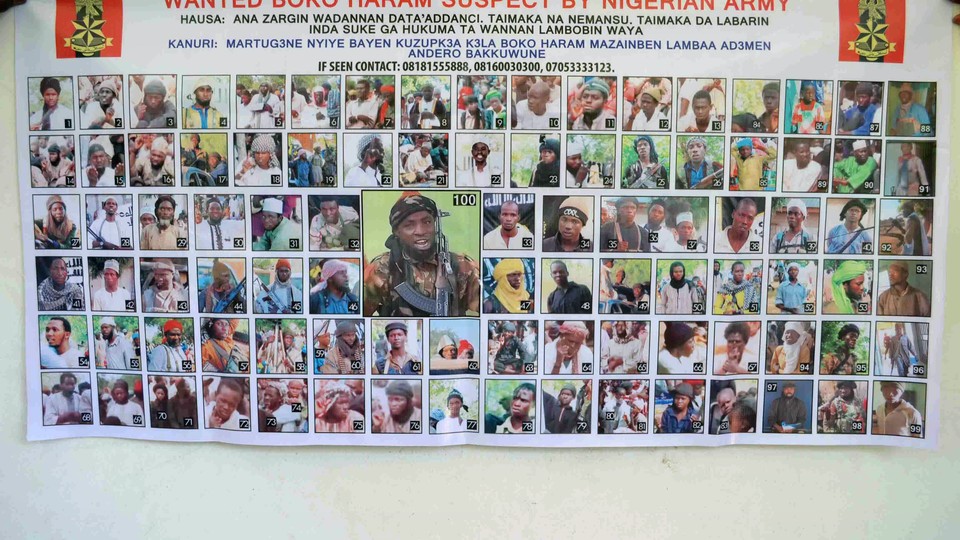 NEWS BRIEF On Wednesday we told you about Abu Musab al-Barnawi, whom ISIS named the new head of Boko Haram, and pointed out that it was unclear what happened to its old leader, Abu Bakr Shekau, who hadn't been heard since August 2015.
We have an answer on Thursday: A recording purportedly from Shekau in which he says he's still in charge.
Here's more from SITE, the terrorism-monitoring group:
In alleged audio, Abu Bakr Shekau (#BokoHaram) criticizes local #ISIS "governor" Barnawi, exposes rift in "West Africa Province" #Nigeria

— SITE Intel Group (@siteintelgroup) August 4, 2016
The speaker in the 10-minute recording says he hasn't been replaced as the head of Boko Haram, and appears to distance the group from ISIS—even though he refers to Abu Bakr al-Baghdadi, the head of ISIS, as "caliph." In March 2015, Shekau pledged allegiance to Baghdadi.
More from the BBC:
He said that some in Boko Haram had stopped him communicating with al-Baghdadi.

"I was asked to send my ideology in writing to the caliph but it was manipulated by some people in order to achieve their own selfish interests," he added, describing a coup attempt against him.

He said he had sent eight different letters to IS leaders but they did not act on them, only to hear the news that he had been replaced.

He then described al-Barnawi and his followers as polytheist.
The reported split is the latest to hit the group, but could have severe implications because Boko Haram has suffered major losses in recent years to the Nigerian government and its allies.