The Fire Forcing 80,000 People From Their Homes
The Blue Cut began as a small brush fire Tuesday and now threatens to destroy several towns in Southern California.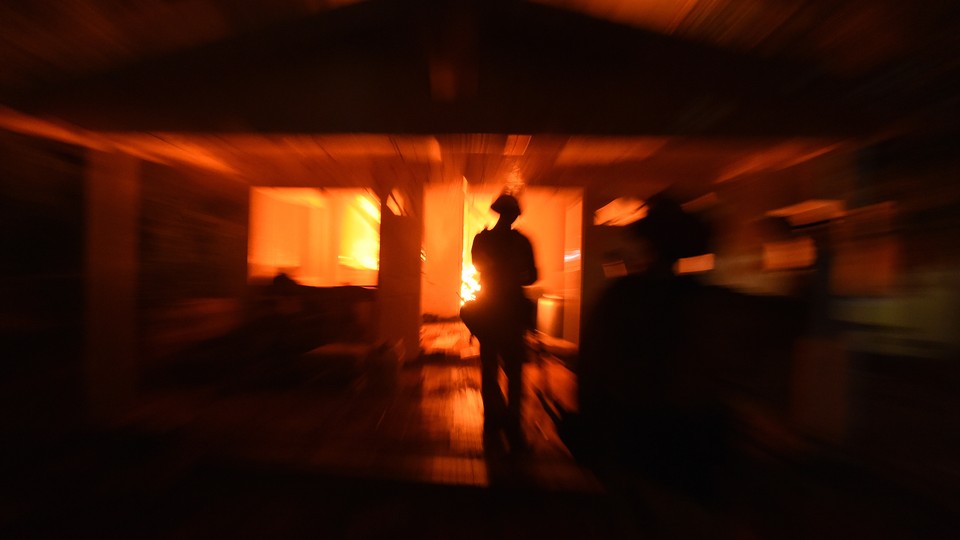 NEWS BRIEF A small brush fire that started Tuesday morning near San Bernardino, California, has rapidly spread to 18,000 acres and forced more than 80,000 people from their homes.
California's drought, now in its fifth year, has left the landscape and its vegetation parched; that, along with hot temperatures and dry winds, has given the Blue Cut fire such explosive growth that Governor Jerry Brown declared a state of emergency in San Bernardino County. The fire was first reported at about 10:30 a.m. on Tuesday, and within two hours it'd scorched 1,500 acres. By Wednesday morning, the fire was expanding in every direction. The San Bernardino County Sheriff's Department went door-to-door asking people to leave their homes, and the fire now threatens to burn several communities in the rural hills in Southern California.
So far this year, wildfires have killed eight people, and burned hundreds of homes. The severity of the fires and how quickly they've spread has firefighting agencies concerned because this is not peak season for California wildfires. That typically begins in the fall, when the Santa Ana winds, which originate inland, blow hot, dry air across the mountains.