Closing Australia's Migrant-Detention Center
Papua New Guinea's leader said the two countries had agreed to shut the Manus facility, which holds 854 asylum-seekers.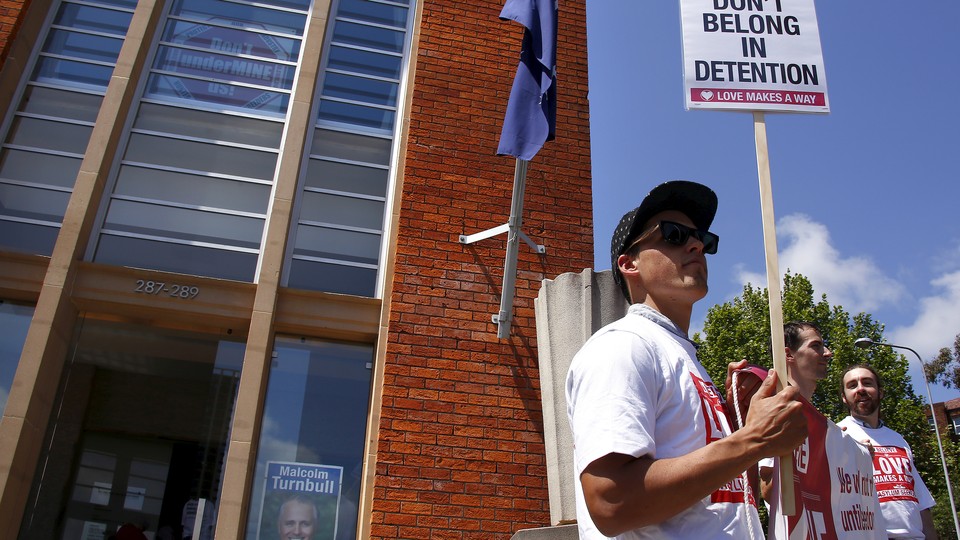 NEWS BRIEF Australia and Papua New Guinea "are in agreement" that Australia's migrant-processing center on Manus Island will be closed, Papua New Guinea's leader said Wednesday.
"It is important that this process is not rushed but carried out in a careful manner," Prime Minister Peter O'Neill said in a statement. "This must take into account the interests of the people of Papua New Guinea and the wellbeing of asylum seekers and refugees."
The development follows a decision in April by Papua New Guinea's Supreme Court that ruled the Manus Regional Processing Center, where Australia holds its asylum-seekers, is illegal. The facility currently holds 854 people.
Peter Dutton, the Australian immigration minister, confirmed Wednesday that the center would be closed, but reiterated that no one at the center will be brought to Australia.
"It's important to work through these issues in a methodical way," he said. "We're talking to third countries at the moment, to look at settlement options."
As my colleague J. Weston Phippen previously reported:
Around 850 people who've tried to migrate by boat to Australia, in violation of that country's laws, are held in the Manus Island detention center, which opened 15 years ago as part of Australia's "Pacific Solution," under which migrants trying to reach the country were held on various Pacific islands. Australia is Papua New Guinea's largest aid donor.
Conditions on the Manus facility, which is run by private contractors, as well as those on Nauru, have been the subject of protests by migrants, and criticism by human-rights groups. Australia also bars legitimate refugees from settling in the country.