Another North Korean Defection
South Korea says a senior diplomat is now under its protection.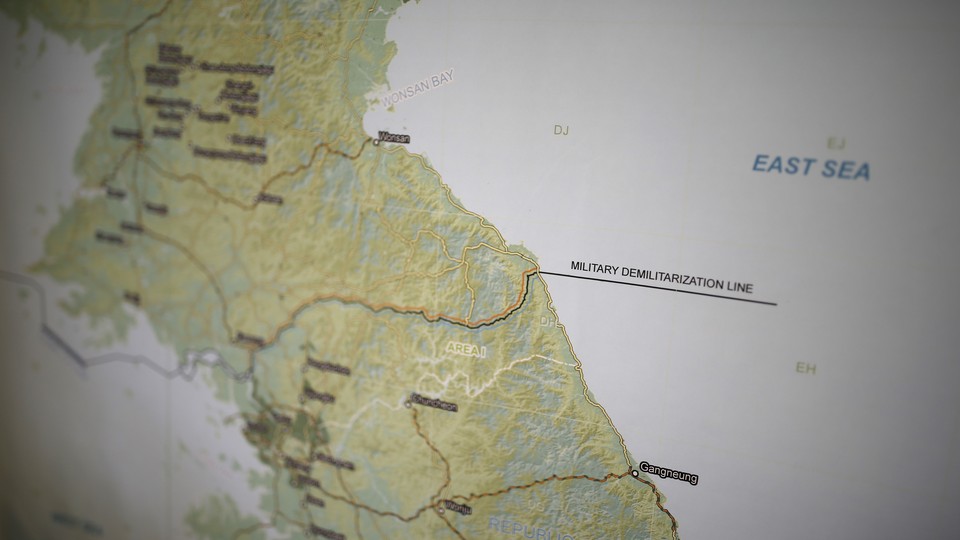 NEWS BRIEF A senior North Korean diplomat based in London has defected to the South, the Unification Ministry said Wednesday.
The escape to the South by Thae Yong-ho and his family marks the latest high-profile defection by a North Korean official. The South's Unification Ministry said Thae, a minister at the North's London Embassy, was under the government's protection. Yonhap, the South's state-run news service, has more:
Thae, previously known to have sought asylum in a third country, is among the highest ranking North Korean diplomats who have defected to Seoul, the ministry said. As a minister he was the No. 2 man at the embassy.
Thae, who was due with his family to return to Pyongyang, was tasked in London with spreading "positive perceptions of the North Korean leadership," the BBC reported.
Defections by North Koreans to the South and other countries have increased after the U.N. Security Council imposed sanctions on Pyongyang after its nuclear tests and rocket launch earlier this year.