Another Government Execution in North Korea
If confirmed, the execution would be the latest in a series of crackdowns on top officials in Pyongyang since Kim Jong-un assumed power in 2011.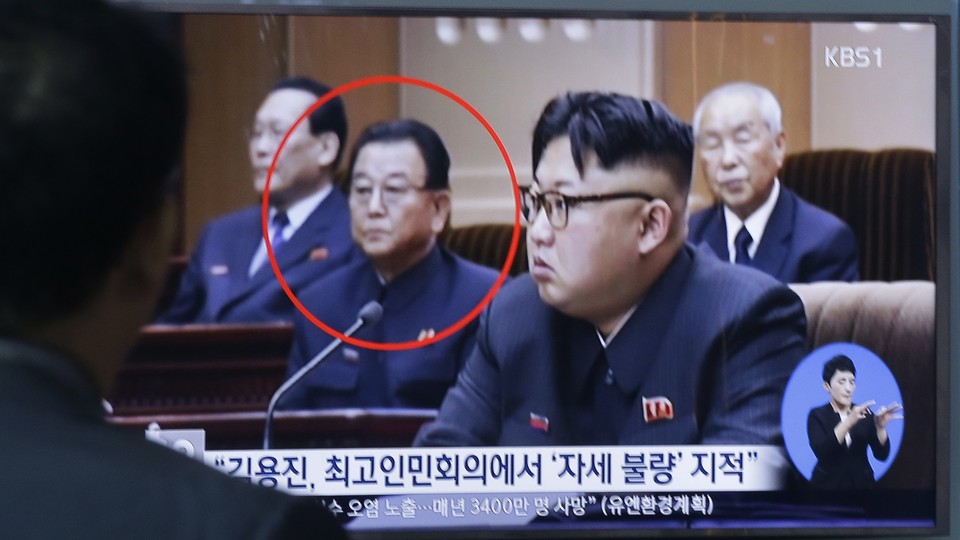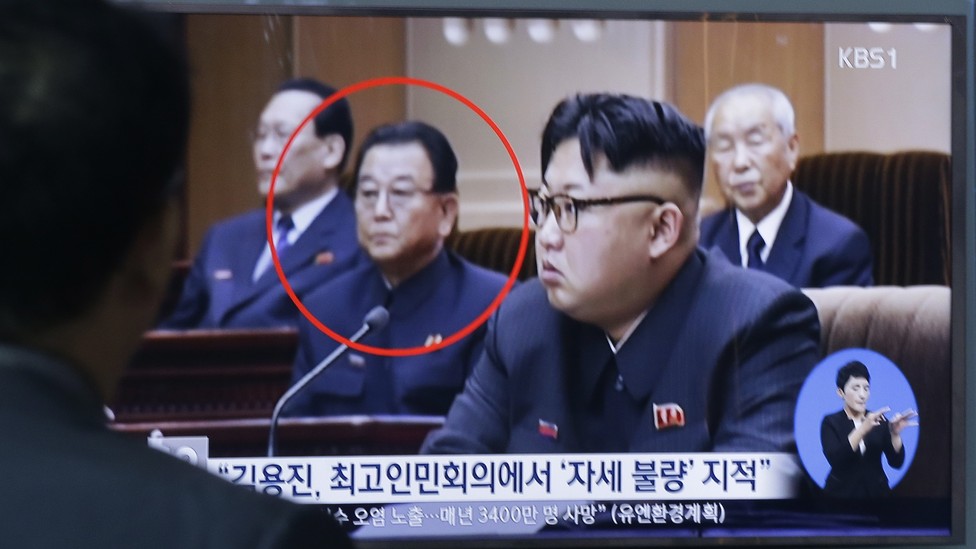 NEWS BRIEF North Korea has executed one of its highest ranking ministers and punished two others, a South Korean government official said Wednesday.
Jeong Joon-hee, Seoul's unification ministry spokesman, said the North Korean government executed Kim Yong-jin, the 63-year-old education minister, last month by firing squad after labeling him
an "anti-party and anti-revolutionary" element. South Korea's Yonhap News Agency
reports
the minister was brought under investigation in June for his sitting posture at a parliamentary meeting. Severe punishment, including death, for such perceived crimes are not uncommon in North Korea.
The two North Korean officials undergoing punishment for crimes related to abuse of power and mishandling of work are 71-year-old Kin Yong-chol, the head of the United Front Department, and 62-year-old Choe Hwi, a vice department director of the ruling party's central committee. Seoul's Unification Ministry said both men were sent to undergo re-education in rural areas of the country.
Although reports of North Korean executions are relatively frequent, they are difficult to independently verify. As the BBC notes, South Korea's record of accurately reporting such incidents can be variable and North Korea rarely confirms the deaths of key officials themselves:
The strongest confirmation is usually that an executed official simply disappears from media reports.

If this report turns out to be untrue, Kim Yong-jin may well appear in public or be listed as in attendance at a major public event in Pyongyang.

Another clue to his fate might emerge if North Korea announces a replacement vice premier. Again, this does not necessarily mean he has been executed.
If the execution is confirmed, it would mark the latest crackdown in Pyongyang since Kim Jong-un assumed power in 2011, succeeding his father and grandfather as the country's leader. Since then, Kim is believed to have executed more than 100 government and military officials, including the high-profile execution of his uncle, Jang Song Thaek, in 2013.
The announcement comes shortly after the high-profile defection of a senior North Korean diplomat to South Korea this month. Defections by North Koreans have become more common since the UN Security Council voted unanimously in March to impose sanctions on the country for conducting nuclear and missile tests.