The Outspoken Muslim Cleric Who Supports ISIS
Anjem Choudary was found guilty for backing the militant group, bringing an end to a years-long investigation by British authorities.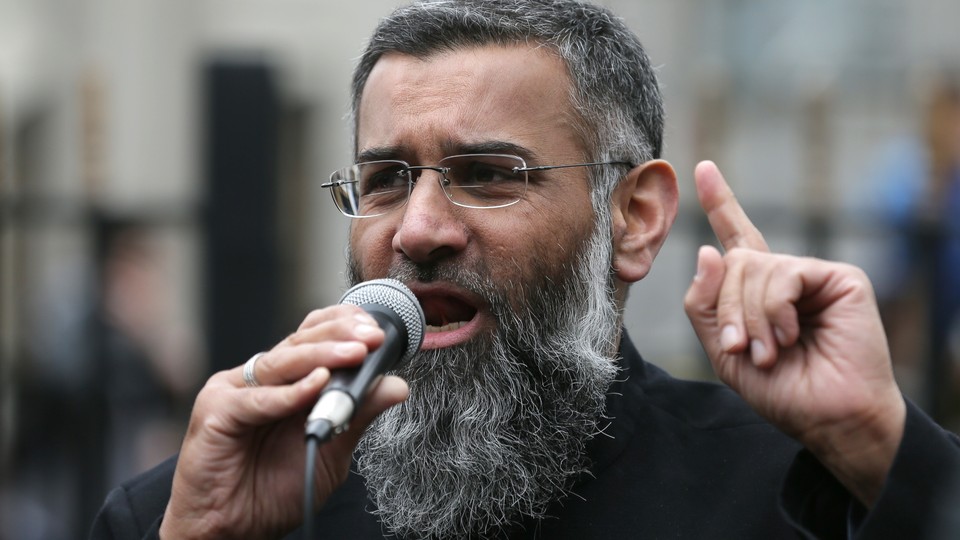 NEWS BRIEF Anjem Choudary, an outspoken Muslim cleric in the United Kingdom, has been found guilty of encouraging support for the Islamic State.
The conviction, which was delivered on July 28 and first reported Tuesday after reporting restrictions were lifted, concludes nearly two decades of investigation by counterterrorism officials who say Choudary, 44, played a role in influencing 500 British citizens to leave the United Kingdom and join ISIS. Choudary was convicted alongside Mohammed Mizanur Rahman, a 33-year-old man also living in the U.K. Both men were charged with one count of violating section 12 of the 2000 Terrorism Act and are each facing up to 10 years in jail.
Choudary and Rahman allegedly pledged their allegiance to Abu Bakr al-Baghdadi, the self-proclaimed leader of ISIS in July 2014, according to a statement by London Police. Commander Dean Haydon, the head of the Met Police's counterterrorism unit, called this oath a "turning point" in the prosecution's case. He said:
The oath of allegiance was a turning point for the police—at last we had the evidence that they had stepped over the line and we could prove they supported ISIS. … These men have stayed just within the law for many years, but there is no one within the counter terrorism world that has any doubts of the influence that they have had, the hate they have spread and the people that they have encouraged to join terrorist organisations.
Choudary, who has been tied to a number of radical Islamist groups, including the since-banned al-Muhajiroun and Islam4UK, has previously denied his support for ISIS, claiming only to be a proponent of Sharia law.
Police said both Choudary and Rahman are believed to have actively recruited people to participate in jihadist activity for more than 20 years. Between August and September 2014, the pair were found to have posted a number of videos to YouTube encouraging support for ISIS. An audio clip of one such video and years' worth of material—including 333 electronic devices and 12.1 terabytes of storage data—was used as evidence in the prosecution's case at trial.
Choudary and Rahman will be sentenced at the Central Criminal Court of England and Wales, known commonly as "Old Bailey," on September 6.