The Vote on the Future of a Native Alaskan Community
Residents of the Inupiat Eskimo village, identified as one of the communities most affected by coastal erosion, brought on by climate change, voted to leave their island for the mainland.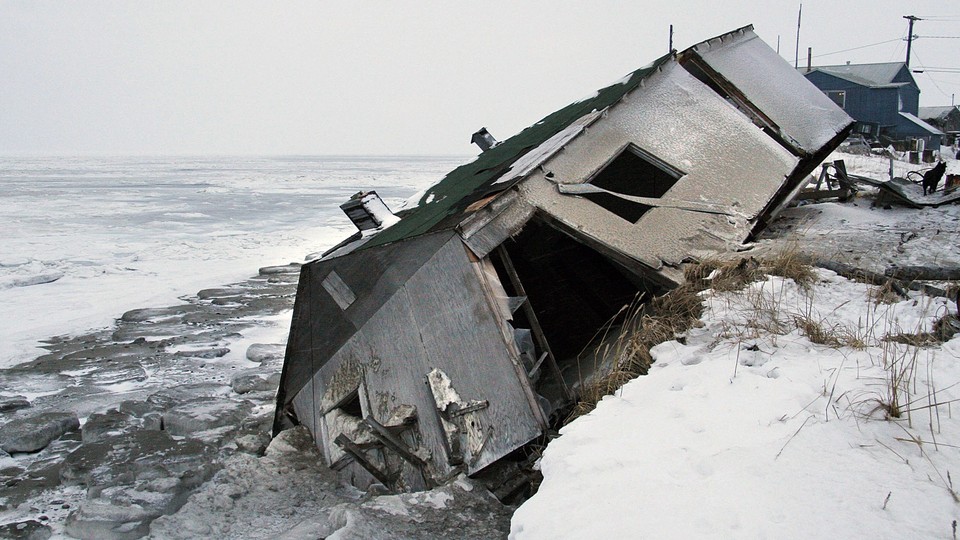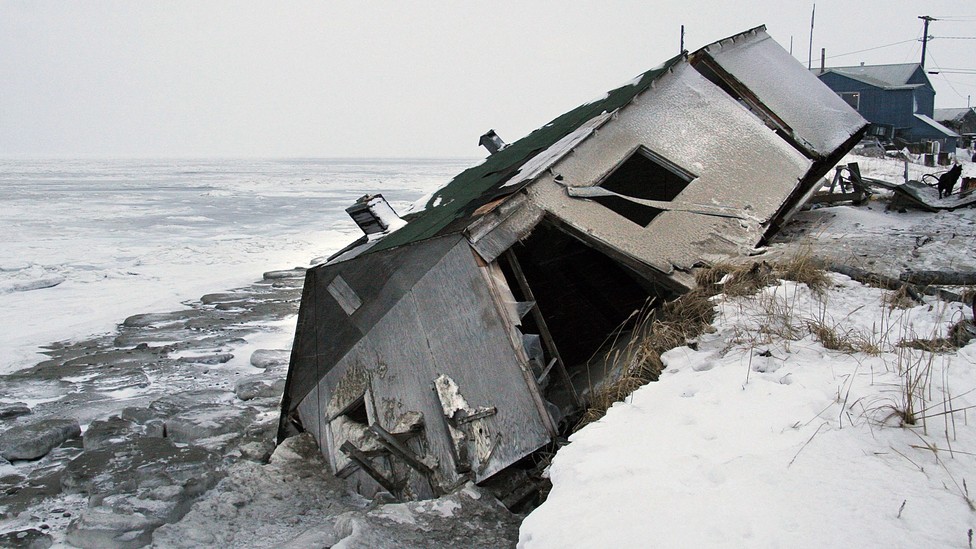 NEWS BRIEF The residents of a small island village in Alaska, located on one of the state's most eroded shorelines, have voted to move to the mainland, the Associated Press reports.
But can they afford it?
The Inupiat Eskimo community of Shishmaref, a village on Sarichef Island just north of the Bering Strait, voted Tuesday in a special election to leave their island village and relocate five miles to mainland Alaska. The village, home to 600 members of the indigenous community, has been identified as one of the most affected by coastal erosion, brought on by climate change.
Unofficial ballot results, excluding absentee and special-needs ballots, show 89 people cast their ballot in favor of relocation,78 opted to stay in favor of adding environmental protections.
But both options come at a cost. The price of moving, according to a 2004 Army Corps of Engineers study, is $180 million. Staying put and adding erosion-control protections would cost the community $110 million.
Tuesday's vote isn't the first time the Inupiat people have considered relocation. Efforts to move the community began in the 1970s and the village voted to relocate in 2002. Like the 2016 vote, however, funding was an issue.
Sara Tocktoo, Shishmaref's native corporation general manager, told KTUU the decision would have a significant impact on the future of the community, which has been present on the island for more than 10,000 years.
"I'm gonna have to think hard about this, you know, because it's gonna impact my children, it's gonna impact my grandchildren," she said. "Whatever decision we decide to make, we have to think about the future."