The Abductions in Kabul
Authorities are searching for two professors—an American and an Australian—who were kidnapped Sunday at gunpoint in the Afghan capital.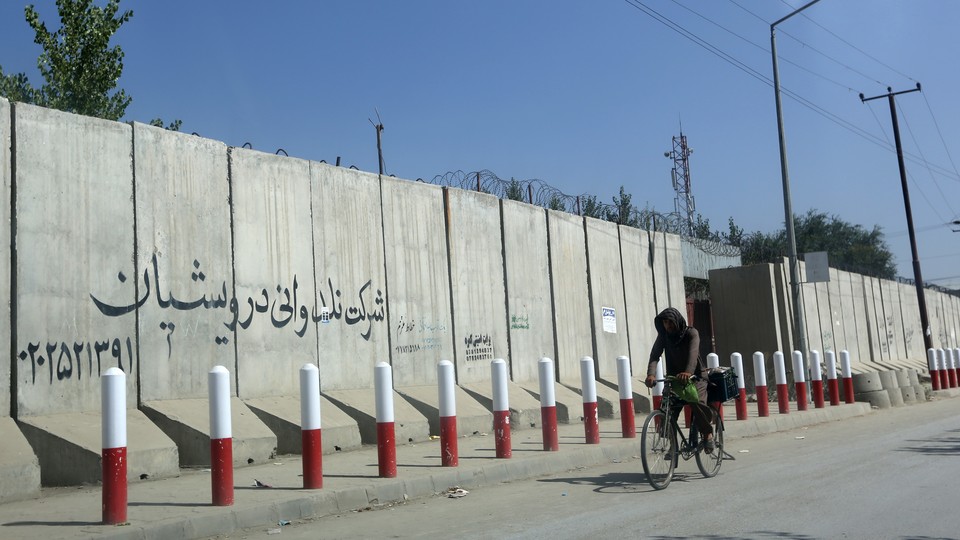 NEWS BRIEF  Two university professors—an American and an Australian—were abducted at gunpoint Sunday near the American University of Afghanistan campus in Kabul, Reuters reports.
Their identities have not been released. The U.S. State Department and Australia's Department of Foreign Affairs confirmed they were aware of the kidnappings, but declined to comment further.
The Washington Post has more:
According to Kabul police early Monday, the professors were in a vehicle just outside the university when they were stopped and seized. An Afghan colleague and a driver were with them but they were not abducted, police said. Police said no group has made contact demanding ransom or claiming responsibility. Officials at the foreign and education ministries could not be reached early Monday morning. There has been no immediate comment from the U.S. Embassy.
The kidnappers reportedly wore military uniforms, though no individual or group has claimed responsibility. Afghan security officials announced Monday efforts to recover the two professors.
Kidnappings of foreigners have become more common in Afghanistan in recent years. Individuals from India, Germany, and the Netherlands were kidnapped in separate incidents this year, though they were eventually released. The whereabouts of Katherine Jane Wilson, an Australian aid worker who was kidnapped in Kabul last April, remain unknown.