A New Dictionary Down Under
Australia updates its national lexicon with more than 6,000 schmick new entries.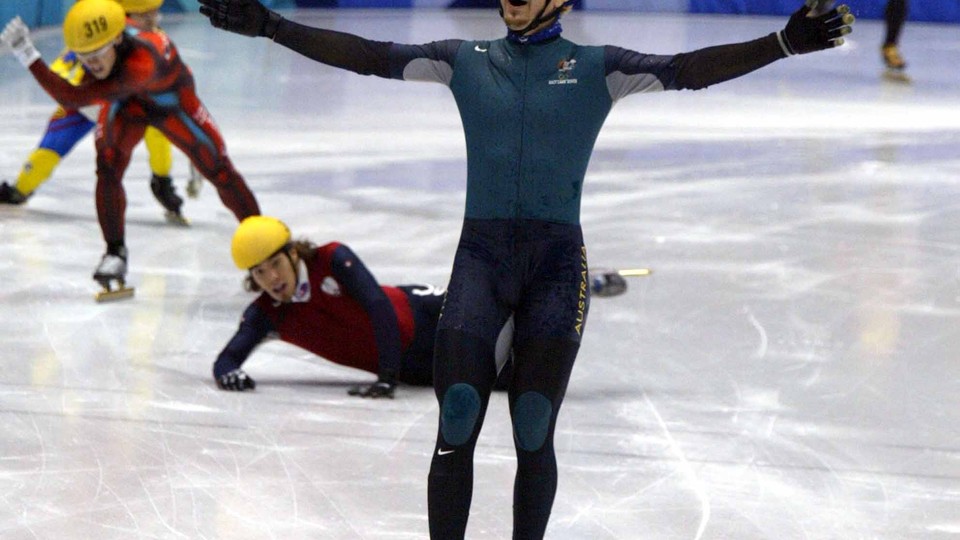 NEWS BRIEF Dags and wowsers rejoice: Australia's official lexicon is getting an update.
Publishers released a new version of the Australian National Dictionary in a ceremony at the Australian Parliament in Canberra on Tuesday, adding more than 6,000 slang words and phrases to the country's compendium of its colorful English dialect.
The Sydney Morning Herald has more:
With no comprehensive update in 28 years, the new edition of the dictionary takes in phrases whose eras have probably come and gone, such as Hawkespeak ("a prolix style of public speaking ascribed to Prime Minister Bob Hawke").

But it also includes a number of words perhaps unfamiliar to modern Australians, including Indigenous terms such as bunji ("a mate") and minga ("a tourist"), and words in common parlance in certain states or regions.

Published by the Australian National University and Oxford University Press, the tome cements classic idioms such as "dry as a dead dingo's donger" and "doing a Bradbury" – a reference to when Australian short track speed skater Steven Bradbury won an unlikely gold medal at the 2002 Winter Olympics after all the other competitors fell over.
Other entries include schmick ("excellent"), rurosexual ("a fashionable young man living in a rural area"), and houso ("a public housing tenant").
The new entries also include words from more than 100 indigenous Australian languages that entered into English.
"One of the important things that the dictionary does, I think, is give you a sense of the way these words tell the history of Australia," Bruce Moore, the former director of the Australian National Dictionary Centre, told ABC. "That's what's so important about this particular historically-based dictionary."