174 Heroin Overdoses in Six Days in Cincinnati
Officials say they face a public-health emergency, and believe a batch of the opioid may be tainted with an elephant tranquilizer.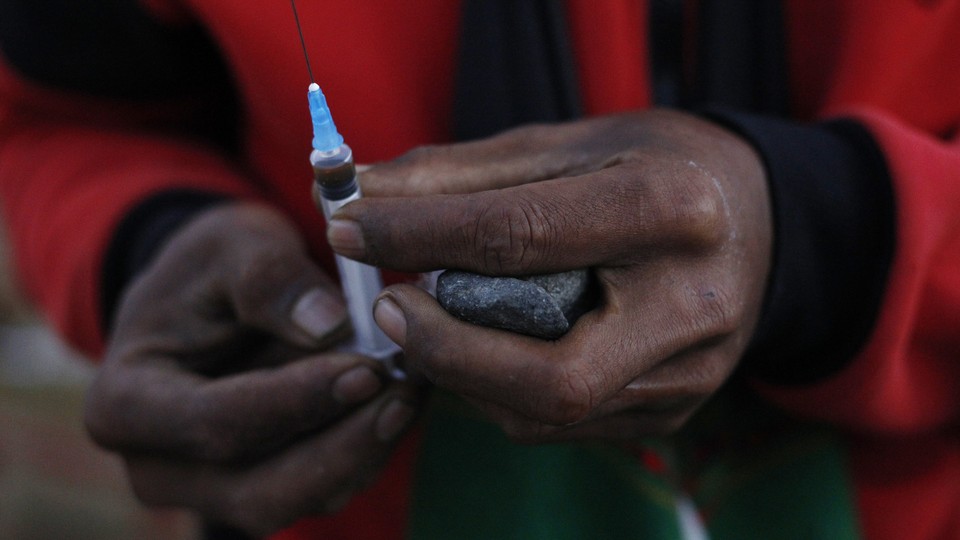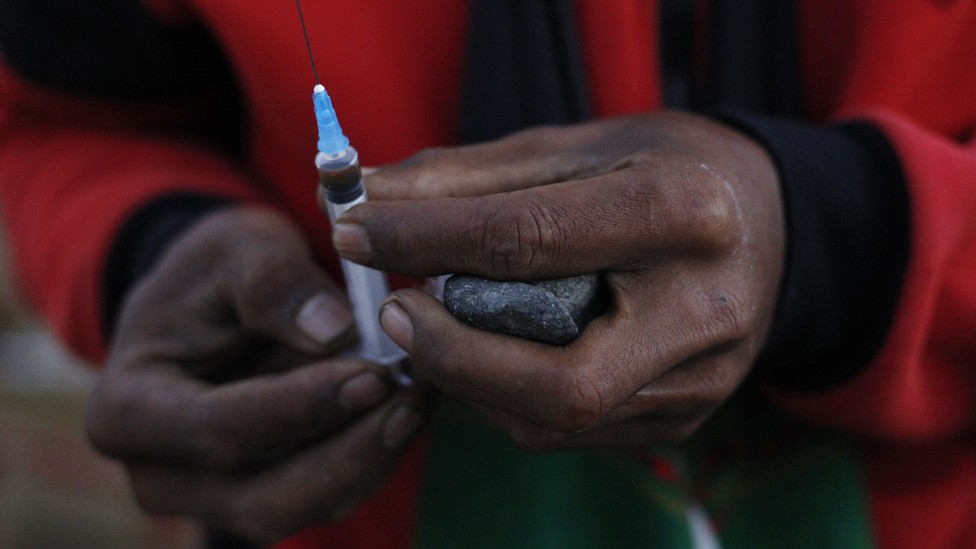 NEWS BRIEF Cincinnati is facing a public-health emergency, as an estimated 174 people overdosed on heroin in the last six days.
Police in the Ohio city are trying to find the source of the heroin batch. Tim Ingram, the Hamilton County health commissioner, told reporters Friday the number of hospital visits this week have been "unprecedented."
Officials are pointing to a potential cause of the overdoses, as the Associated Press reports:
Cincinnati City Manager Harry Black said authorities suspect carfentanil, a drug used to sedate elephants and other large animals, may be mixed in with heroin and causing the overdoses. The drug is 100 times more potent than fentanyl, which is suspected in spates of overdoses in several states.

Last month, carfentanil was discovered in the Cincinnati area's heroin stream, but many hospitals don't have the equipment to test blood for the previously uncommon animal opioid.
Police and emergency responders are also ill-equipped to deal with the rise of heroin overdoses and the number of people who are addicted to the drug, city officials say. Three people have died this week, and authorities have yet to test samples of the drug.
The Cincinnati Enquirer reports that, on average, four people overdose in the city every day. In the last year, more than 3,000 people have died across the state from accidental drug overdoses.