Mosquitoes May Be Spreading Zika in Florida
Four recent cases in the state have raised the likelihood of mosquito-borne infection for the first time in the U.S.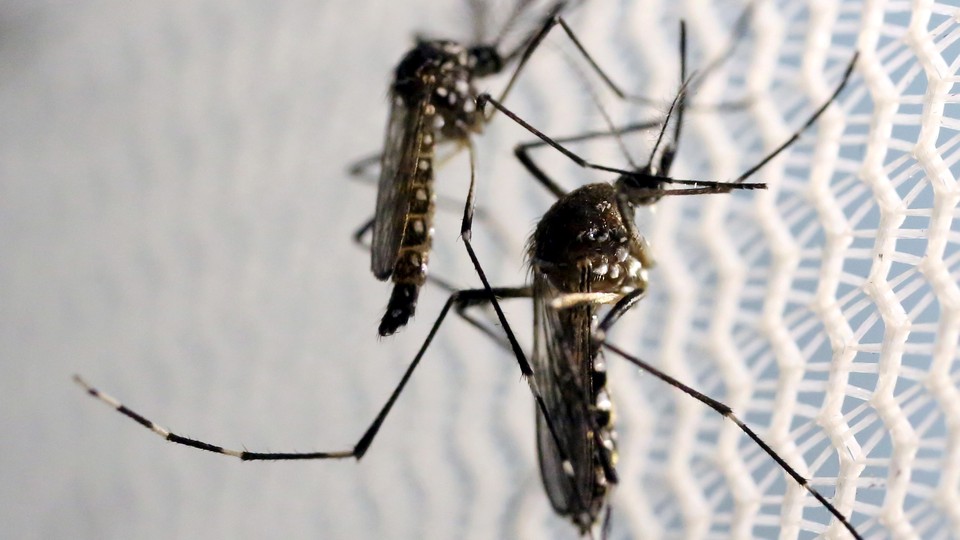 NEWS BRIEF Mosquitoes in Florida may be spreading Zika, which would make it the first time in the U.S. someone has contracted the virus this way.
Earlier this week, state health officials ruled out travel as a source of infection for two people in southern Florida, and on Wednesday officials were investigating two more Zika cases where infection from travel was unlikely. This has raised the likelihood of a local, mosquito-borne outbreak, and as a result the U.S. Food and Drug Administration has ordered two adjacent Florida counties--Miami-Dade and Broward—to immediately stop taking blood donations.
At least 1,400 people have been infected with Zika in the U.S., but these cases were either sexually transmitted or contracted during travel.
The Aedes aegypti mosquito, which spreads the virus, only travels a few hundred yards during its life, so it might be that someone who traveled abroad and became infected was bitten by a local mosquito, which then bit and infected other people with Zika. Investigators are now walking door-to-door, interviewing people who live around those infected, and collecting urine samples. Celeste Philip, the state surgeon general, told the Miami Herald:
... the federal Centers for Disease Control and Prevention has dispatched a medical epidemiologist, Marc Fischer, to South Florida to help design studies and collect specimens in the testing areas, whose locations have not been disclosed by the health department.

Health department officials also have contacted obstetricians in the areas under investigation and encouraged them to test their pregnant patients for the virus, Philip said. Area blood banks will begin testing blood donations for the Zika virus in a few days, she said.
Florida was regarded as the most likely state in the U.S. for a mosquito-borne Zika outbreak, because the Aedes aegypti prefers tropical climates. The newest cases raise the number of those infected in the state to 364. Of those, 53 are pregnant women. In adults, Zika causes fever and rashes, but if an infected mother gives birth to a child, the newborn risks birth defects like microcephaly, which prevents a child's head from fully forming. In June, Florida had its first case of microcephaly.