An Olympic Ban on All Russian Weightlifters
The International Weightlifting Federation said Russian weightlifters brought the sport "into disrepute."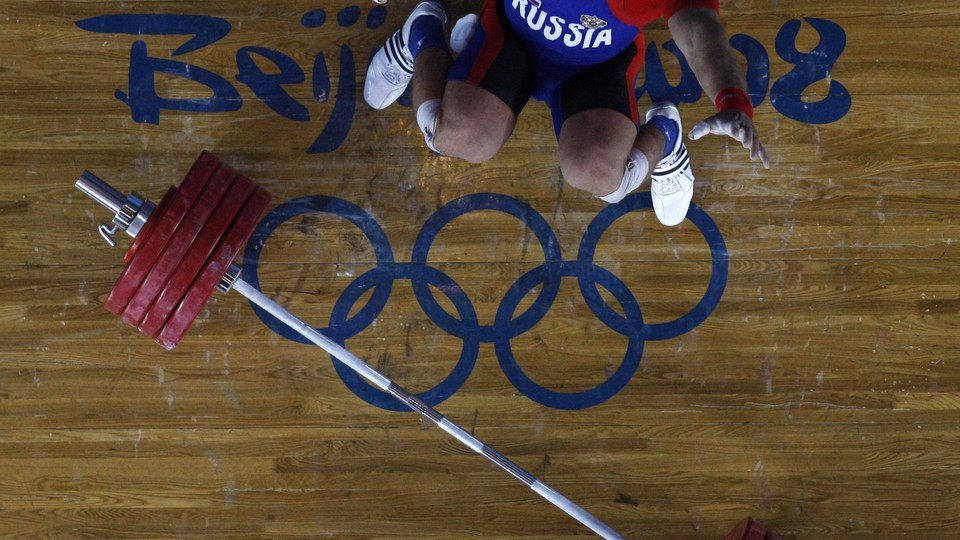 NEWS BRIEF The International Weightlifting Federation (IWF) banned Friday all Russian weightlifters from competing at the Rio Olympics, justifying its decision because of the widespread evidence of state-involved doping, and saying Russian weightlifters brought the sport "into disrepute."
Eight Russian weightlifters were scheduled to compete in the games. In its decision, the IWF said the International Olympic Committee (IOC) decided to empower each sport with the power to ban, or not to ban, Russian athletes given the doping claims. The IWF cited that ruling, which said:
"Under these exceptional circumstances, Russian athletes in any of the 28 Olympic summer sports have to assume the consequences of what amounts to a collective responsibility in order to protect the credibility of the Olympic competitions, and the 'presumption of innocence' cannot be applied to them. On the other hand, according to the rules of natural justice, individual justice, to which every human being is entitled, has to be applied. This means that each affected athlete must be given the opportunity to rebut the applicability of collective responsibility in his or her individual case."
The IWF said a reanalyses of the urine samples of eight Russian weightlifters showed seven used performance-enhancing drugs. The IWF called these findings "extremely shocking and disappointing."
"The integrity of the weightlifting sport has been seriously damaged on multiple times and levels by the Russians, therefore an appropriate sanction was applied in order to preserve the status of the sport," the IWF wrote in a statement.
The IWF also referenced the 100-page report commissioned by the World Anti-Doping Agency, which found state complicity in a scheme to cover up Russian athletes who used performance-enhancing drugs. The investigation alleged that Russia's intelligence agency, the FSB, helped athletes cheat.