The High Price of War
Suicide, the leading cause of death among veterans, claimed 20 lives a day in 2014, according to a new report.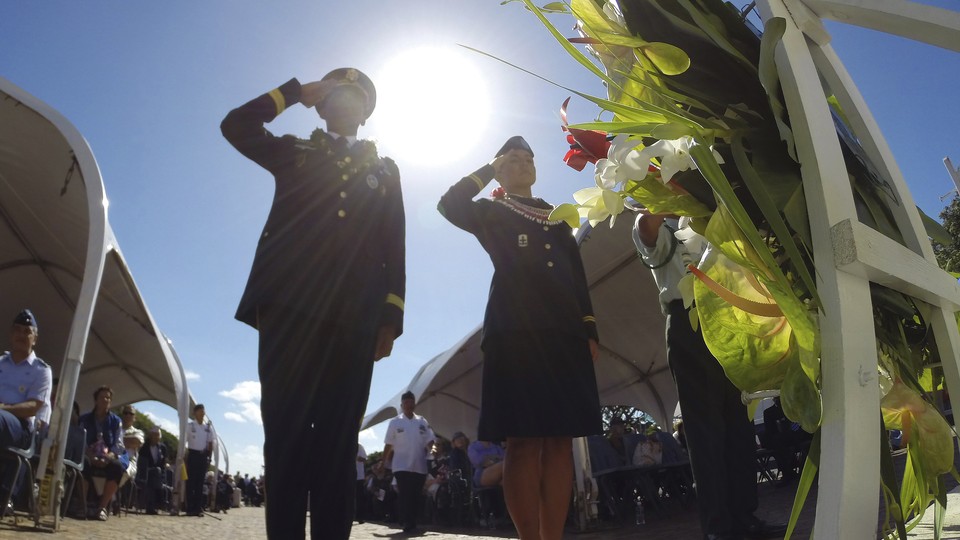 An average of 20 U.S. veterans a day killed themselves in 2014, according to a new report from the U.S. Department of Veterans Affairs on suicide, the leading cause of death among veterans.
The estimate comes from an analysis of 55 million veterans records between 1979 and 2014 from all 50 states.
"One veteran suicide is one too many, and this collaborative effort provides both updated and comprehensive data that allows us to make better informed decisions on how to prevent this national tragedy," said David Shulkin, the department's under secretary for health, in a press release Thursday. "We as a nation must focus on bringing the number of veteran suicides to zero."
The final report will be made public later this month, but the department on Thursday released several of its findings, including that 65 percent of all veterans who committed suicide in 2014 were 50 years or older. The report also found the risk of suicide to be greater among veterans than civilians; since 2001, adult civilian suicides increased 23 percent, while veteran suicides increased 32 percent. In the same period, the rate of suicide among male and female veterans increased, whether they used services provided by the department or not. But the analysis suggests access to care made a difference: The rate of suicide among male veterans who used veterans affairs services increased 11 percent, and increased 35 percent among those who didn't. The rate of suicide among female veterans who used the services increased nearly 5 percent, and increased 98 percent among those who didn't.
The new analysis appears to be significantly more comprehensive than the department's previous report on suicide among veterans. In 2013, the department reported that 22 veterans died of suicide every day on average, but that number was criticized as being misleading because it came from data in 21 states.