Can Two Internet Relics Become Relevant?
Verizon has purchased Yahoo for $4.8 billion, 14 months after it bought AOL.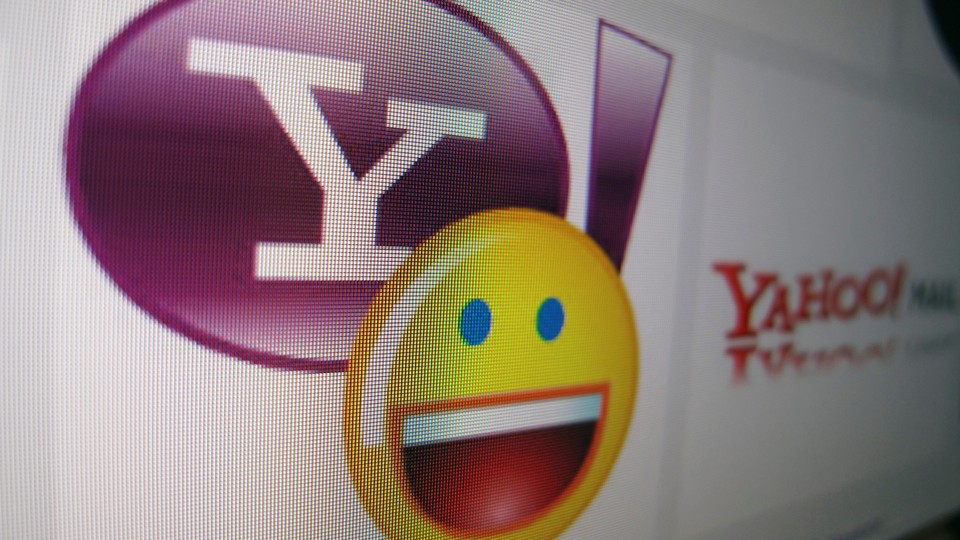 NEWS BRIEF Verizon has purchased Yahoo for $4.83 billion, 14 months after it bought AOL, another early internet giant, in hopes of meshing their technologies together to make a digital media company that can stay relevant.
Yahoo had once been valued at $125 billion, but in recent years has been called almost "worthless," as my colleague Derek Thompson wrote in 2014. Yahoo became a leader on the web, providing popular messaging services, email, and a widely used search engine. But it failed to stay relevant against companies like Google, and it never successfully broke into the social-media realm with companies like Facebook.
The deal for Yahoo includes its news site, email, the Tumblr social network, and its online advertising division, among other assets. Verizon hopes that with its purchase of AOL last May for $4.4 billion, the combined technology from those two companies will allow it to take on top digital rivals, as The Wall Street Journal explained:
Verizon is building a portfolio of online content and aiming to monetize it via advertising. Its current assets include Huffington Post and TechCrunch, which it acquired in last year's AOL deal, and its own mobile video app, called go90. Acquiring Yahoo will bring in millions more viewers from Yahoo sites like Finance, Sports and News.

Verizon also hopes to plug data derived from smartphones into AOL, and now Yahoo's, digital advertising systems, and it is aiming to build a competitor to online advertising giants Facebook Inc. and AlphabetInc.'s Google.
Yahoo was created 22 years ago by two Stanford University graduate students in a trailer. In 1994, Jerry Yang and David Filo built a website called "Jerry and David's guide to the world wide web," which tried to make the vast internet a bit more navigable. They later renamed their site Yahoo, which stood for "Yet Another Hierarchically Organized Oracle." For a while it was the internet's homepage, and it is still ranked among the world's top companies for online digital news visits. So while Yahoo has a large audience, AOL had developed online advertising tools, and together Verizon hopes it can make a play for more of the market.
But digital media is new territory for Verizon, and it will still have a tough time competing with Facebook and Google. Together, they make up half of U.S. digital advertising.