The U.S. Troops Who Will Remain in Afghanistan
President Obama says 8,400 troops will remain in the country until the end of his term.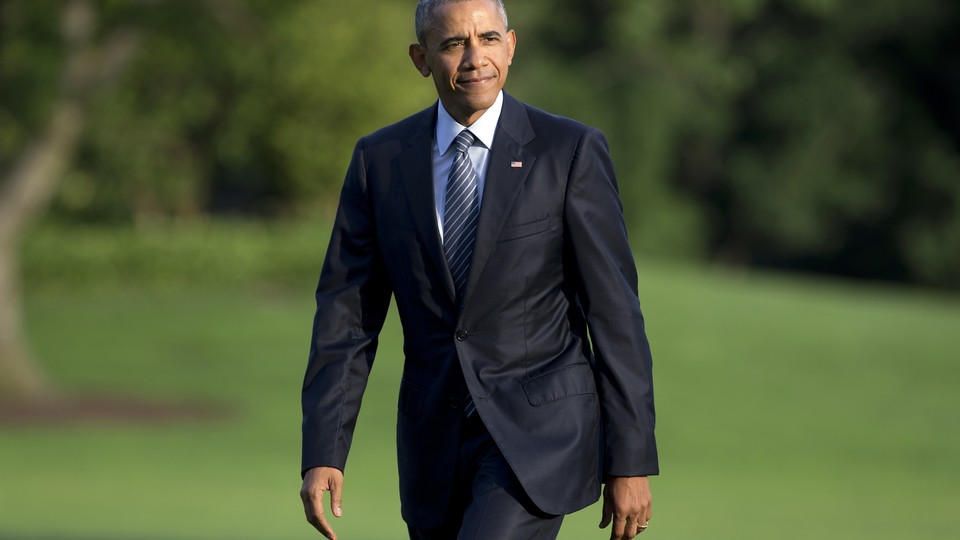 Updated at 11:39 a.m. ET
NEWS BRIEF
President Obama said Wednesday 8,400 U.S. troops will remain in Afghanistan through the end of his term in January 2017, up from the 5,500 the U.S. had hoped to leave there.
"The security situation in Afghanistan remains precarious," Obama said, citing the resurgent Taliban that has made significant gains in recent months.
He was flanked by Defense Secretary Ash Carter and General Joseph Dunford, the chairman of the Joint Chiefs of Staff.
Senator John McCain, chairman of the Senate Armed Services Committee, welcomed the announcement:
When the U.S. declared the combat mission in Afghanistan over in December 2014, Obama had hoped to reduce the number of American troops in the country to around 1,000 by the end of 2016. But a resurgent Taliban, combined with a weak Afghan central government, prevented that from happening. Instead, some 10,000 U.S. troops are still in Afghanistan. Obama had hoped to reduce their number to about 5,500 by January 2017, when he leaves office. On Wednesday, that number was increased to 8,400 troops.
"I strongly believe in our national security interest," Obama said, "given the blood and treasure we have sacrificed there, that we give our Afghan partners the very best ability to succeed." He added that the decision "ensures my successor has a solid foundation for success in Afghanistan."