The Civilians Killed in U.S. Airstrikes
Between 64 and 116 civilians and more than 2,000 militants have been killed outside war zones, the White House said.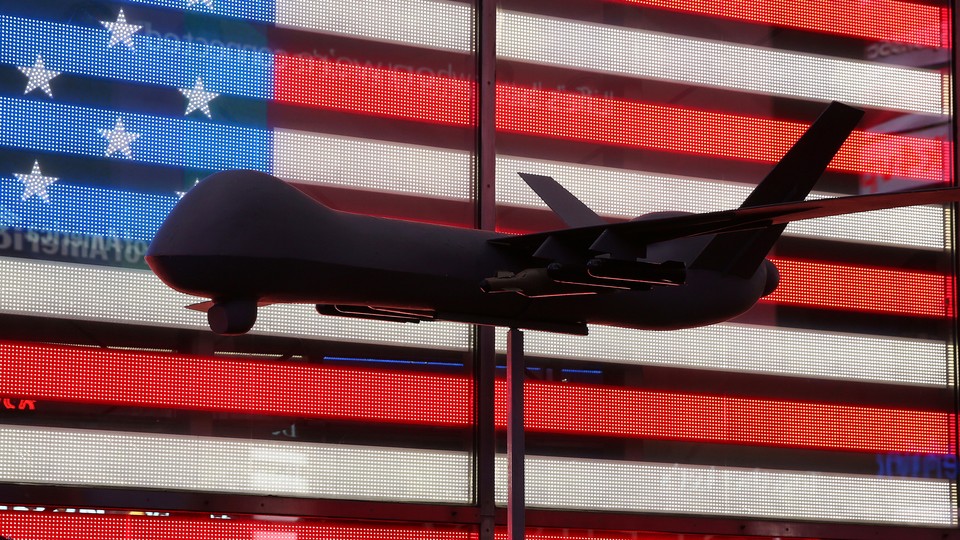 The U.S. killed 64 to 116 civilian in drone strikes in areas outside those of active hostilities between January 20, 2009, and December 31, 2015, the White House said Friday. Between 2,372 and 2,581 combatants also were killed by the strikes in that period, it added.
The figures, released before the Fourth of July holiday weekend, are the first time the Obama administration has provided an accounting of those killed by the drone strikes carried out around the world. The figures are much lower than some non-governmental organizations had independently estimated.
In a statement, the Obama administration said:
… in releasing these figures, the U.S. Government also acknowledges that there are differences between U.S. Government assessments and reporting from non-governmental organizations on non-combatant deaths resulting from U.S. operations.  Although the U.S. Government has access to a wide range of information, the figures we are releasing today should be considered in light of the inherent limitations on the ability to determine the precise number of combatant and non-combatant deaths outside areas of active hostilities, including the non-permissive environments in which these strikes often occur.
The government took its numbers from a report by the Director of National Intelligence that looked at 473 airstrikes made "outside areas of active hostilities."
Governmental watchdog groups have put the civilian casualties at much higher rates. The Bureau of Investigative Journalism, based in London, examined 424 strikes since 2004, and found between 424 and 966 civilian were killed.  The New America Foundation, a security-policy organization based in Washington, D.C., estimates that since 2004, anywhere from 255 and 315 civilians died in U.S. airstrikes.