'Why Do They Kill Journalists in Ukraine?'
Pavel Sheremet, a prominent reporter, was targeted Wednesday by a car bomb.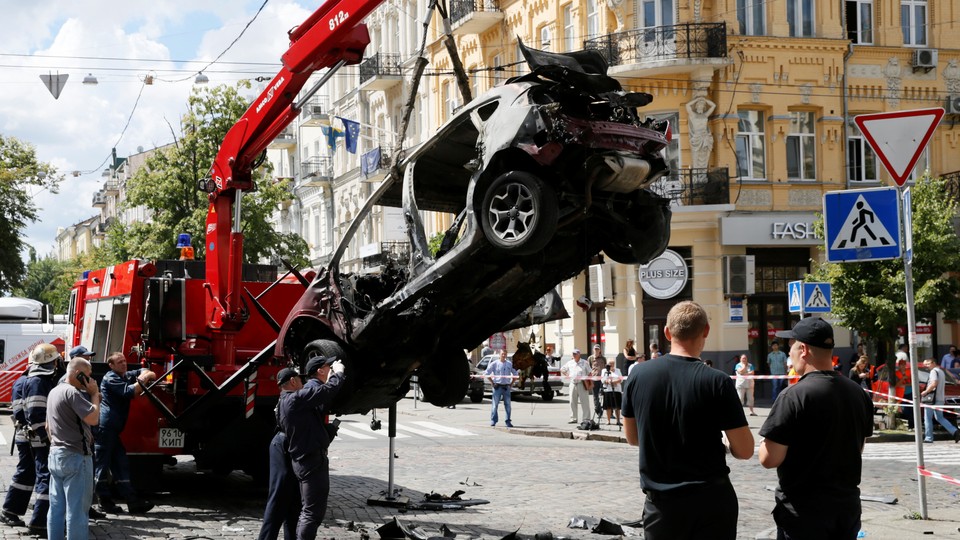 NEWS BRIEF A journalist who worked for one of Ukraine's most prominent newspapers was killed Wednesday in a car bombing in Kiev.
Pavel Sheremet, 44, a Belarussian citizen, had worked in Russian state radio and television before moving to Ukraine in 2014 where he worked for Ukrainska Pravda. He was driving to work in a car that belonged to his partner, Olena Prytula, a founding editor of the newspaper. Witnesses said they heard a loud blast, then a burst of orange flames, and car parts flying into the street. The Ukrainian prosecutor general confirmed Sheremet was killed by a car bomb.
The Guardian reported:
The editor of Ukrainska Pravda, Sevgil Musaieva-Borovyk, told news agencies he thought Sheremet was killed for his "professional activity."

"Why do they kill journalists in Ukraine? Someone wants to destabilise the situation in the country by doing this," the editor said.
The killing is one of the highest-profile murders of a journalist in Ukraine.The last came in 2000, with the killing of Georgiy Gongadze, who also worked for Ukrainska Pravda. Gongadze was a critic of the country's president at the time, and his work exposed major government corruption.