Tom Brady's Upheld 'Deflategate' Suspension
The New England Patriots quarterback will likely sit out the first four games of the 2016 season after a court denied his appeal.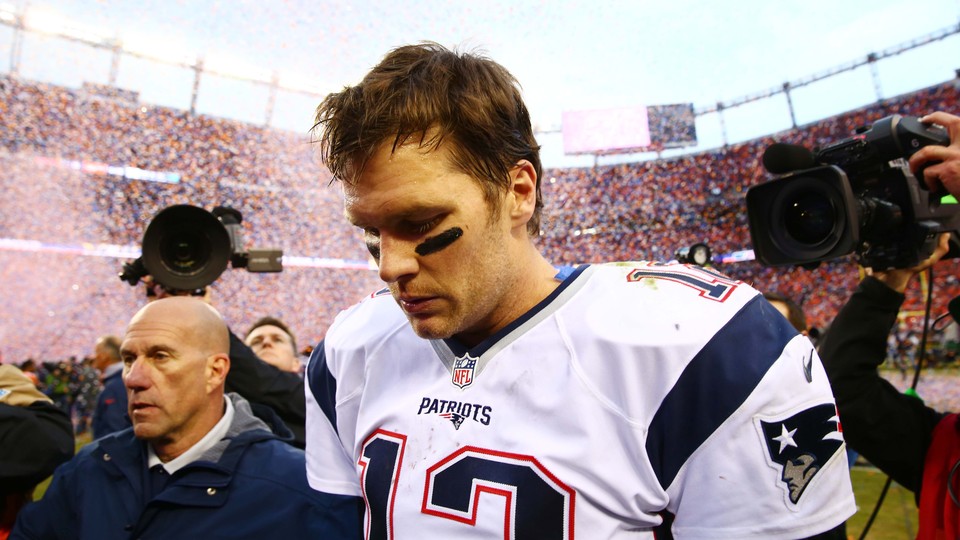 NEWS BRIEF Tom Brady likely will not play in the first four games of the upcoming NFL season.
The Second Circuit Court of Appeals denied the New England Patriots quarterback's appeal Wednesday to get a new hearing regarding his "Deflategate" suspension. As ESPN explains:
The court had upheld Brady's suspension in a 2-1 decision April 25, deciding that commissioner Roger Goodell's discipline was properly grounded in the collective bargaining agreement and that Brady was treated fairly.

Brady appealed en banc, asking the entire panel of the 2nd U.S. Circuit Court of Appeals to participate in the hearing. Seven of the 13 judges would have had to agree to an en banc session before a hearing was held.
While Brady could still appeal his case to the U.S. Supreme Court, it looks as if his suspension will stick, ending a long chapter in the cheating scandal from early 2015. It was then the NFL alleged Brady was "at least generally aware" footballs were underinflated in the AFC Championship against the Indianapolis Colts, giving the Patriots an advantage. The Patriots beat the Colts 45-7 in that game, advancing to the Super Bowl.
Unless the league changes its decision or Brady appeals to the Supreme Court, he will miss the first four games of the regular season against the Arizona Cardinals, Miami Dolphins, Houston Texans, and Buffalo Bills, and his legacy as one of the great quarterbacks of this generation will be tarnished. Backup quarterback Jimmy Garoppolo will start in Brady's stead.