The End of Deflategate
Tom Brady will no longer continue the legal process to appeal his four-game suspension.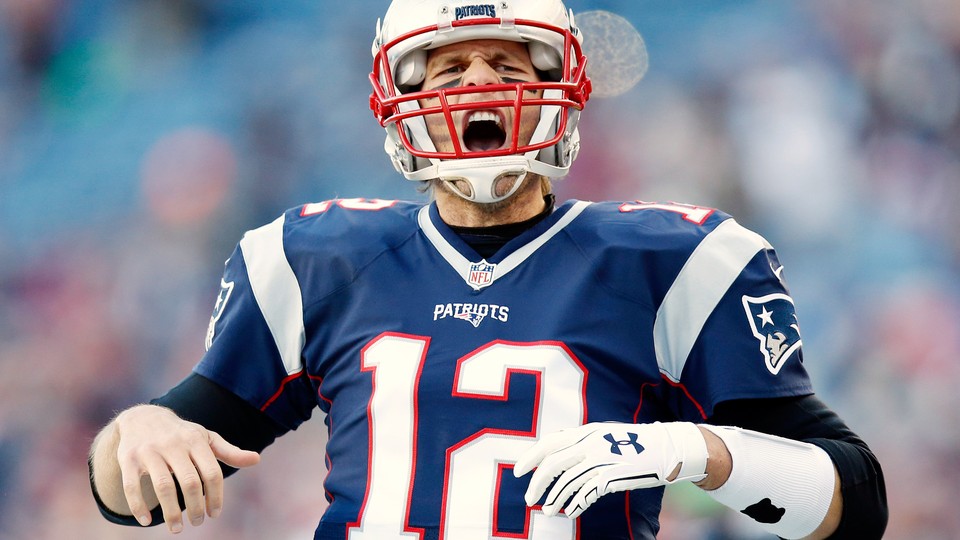 NEWS BRIEF Tom Brady will not appeal his four-game suspension from the NFL to the U.S. Supreme Court, effectively ending the legal process in the 18-month Deflategate scandal.
The NFL found that the New England Patriots quarterback was complicit in the underinflating of footballs before the 2015 AFC Championship, which may have given the Patriots an edge in their win against the Indianapolis Colts. In the months that followed the NFL's ruling, Brady took his objections to the courts.
Brady, in a statement Friday, said:
I'm very grateful for the overwhelming support I've received from Mr. Kraft, the Kraft family, coach Belichick, my coaches and teammates, the NFLPA, my agents, my loving family, and most of all, our fans. It has been a challenging 18 months and I have made the difficult decision to no longer proceed with the legal process. I'm going to work hard to be the best player I can be for the New England Patriots and I look forward to having the opportunity to return to the field this fall.
The Second Court of Appeals on Wednesday denied Brady's request for an appeal hearing to the suspension, one of Brady's last hopes in the legal process. The NFL Players Association on Friday, though, did not rule out an appeal to the Supreme Court.
NFLPA does not rule out appeal to Supreme Court: "We reserve our rights to petition for cert to Supreme Court." Would not affect suspension.

— Andrew Brandt (@AndrewBrandt) July 15, 2016
Jimmy Garoppolo will start as quarterback for the Patriots in their games against the Arizona Cardinals, Miami Dolphins, Houston Texans, and Buffalo Bills.