Sanctioning Kim Jong Un
The Obama administration announced new measures against the North Korean leader and 10 other officials for human-rights abuses.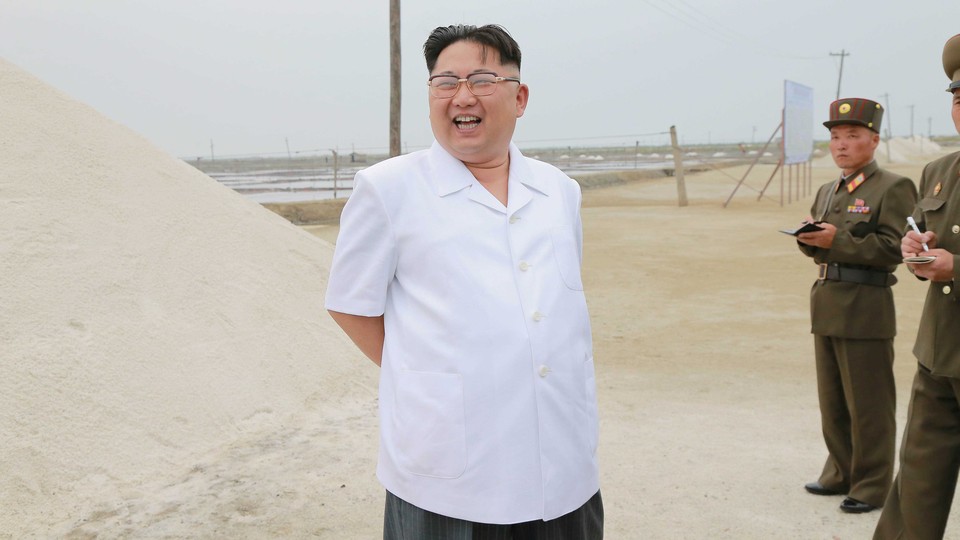 NEWS BRIEF
North Korean leader Kim Jong Un is personally under U.S. sanctions for the first time as the Obama administration announced Wednesday measures against 11 top officials from the communist country.
The U.S. Treasury Department, through the Office of Foreign Assets Control, also sanctioned five state North Korean entities, including government ministries and agencies run by the Workers' Party of Korea. The sanctions allow the Obama administration to freeze property owned by the North Koreans in U.S. jurisdiction, and it also forbids Americans from engaging in any transactions with them.
Announcing the sanctions, the Treasury Department said:
Under the rule of Kim Jong Un, North Korea remains among the world's most repressive countries, with significant restrictions on the exercise of fundamental freedoms and serious human rights abuses, including extrajudicial killings, enforced disappearances, arbitrary arrest and detention, forced labor, and torture.
The sanctions also target three senior officials within the North's Ministry of State Security, which runs the country's political prison camps. The U.S. State Department estimates as many as 120,000 people, including children, are being held by the North and subjected to beatings, forced starvation, sexual assault, forced abortions, and infanticide during interrogations, and torture, execution, sexual assault, starvation, and slave labor while interred. The sanctions—the first time North Korean officials have been directly targeted—were made possible earlier this year when Congress passed the North Korea Sanctions and Policy Enhancement Act.