The Lost 16th-Century Spanish Fort in South Carolina
Archaeologists used remote sensing technology to discover the structure within a Spanish colonial town, the remains of which sit beneath an old military golf course.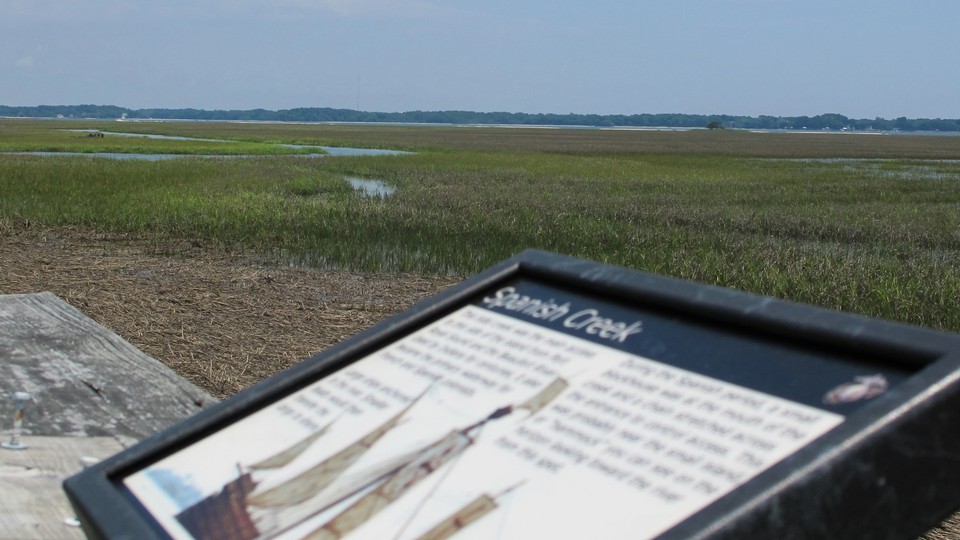 NEWS BRIEF Using remote sensing technologies, U.S. archaeologists have unlocked a lost piece of early North American history—all without actually digging.
The fort of San Marcos, located in present-day Parris Island, South Carolina, was one of five forts that existed in 1577 in the Spanish colonial town of Santa Elena, the remains of which were first uncovered almost 40 years ago. After two years of research, Chester DePratter of the University of South Carolina and Victor Thompson of the University of Georgia were able to uncover the missing fort by employing ground-penetrating radar, soil testing, and monitoring magnetic fields to detect the landscape of the ancient settlement.
The 16th-century fort was part of one of the oldest Spanish settlements in the Americas, built by Spanish military officer Pedro Menedez Marquez in order to curb French expansion in the New World. Marquez constructed the fort in six days to defend the settlement against potential attacks from Native Americans. Though there were documentary sources proving the fort's existence, previous attempts to locate it through archaeological excavation were unsuccessful.
"I have been looking for San Marcos since 1993, and new techniques and technologies allowed for a fresh search," DePratter said in a press release Monday. "Pedro Menendez didn't leave us with a map of Santa Elena, so remote sensing is allowing us to create a town plan that will be important to interpreting what happened here 450 years ago and for planning future research."
The archaeologists say the discovery, which currently sits beneath a former military golf course, will allow them to better understand the land's history, and the European powers' competitive expansion that helped shape it.