Why One Russian Runner Can Compete in the Olympics
Global track and field's governing body will allow whistle-blower Yuliya Stepanova to compete in Rio as a neutral athlete.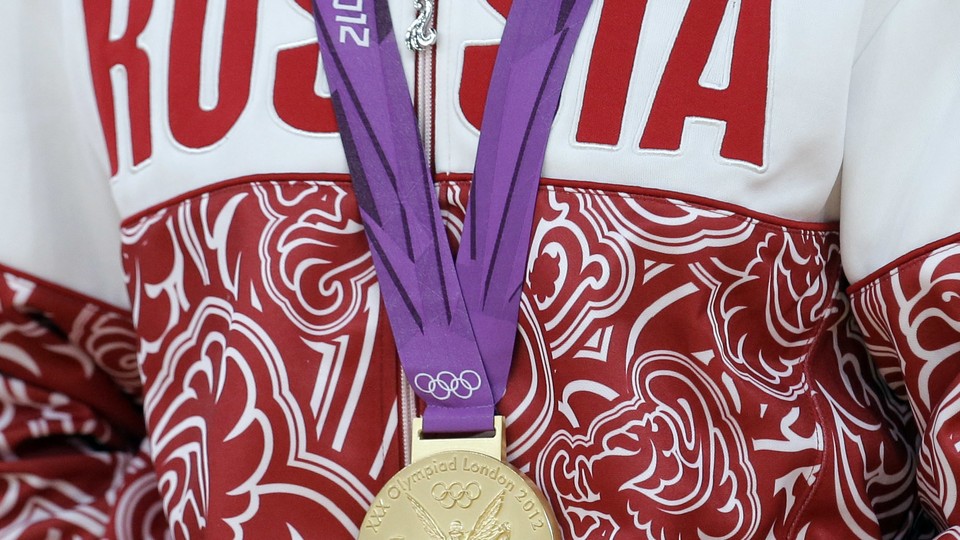 Although the Russian track-and-field team will not be allowed to compete in the Olympics this summer, the Russian athlete who blew the whistle on her country's widespread doping scheme has been cleared to run in Rio. But she won't be competing for Russia.
The International Association of Athletics Federations, the global governing body for track and field, said Friday that Yuliya Stepanova can compete as an independent neutral athlete at the Summer Games in Rio de Janeiro in August. Stepanova, whom Russian President Vladimir Putin called "Judas" for outing fellow teammates in 2014 for using performance-enhancing drugs, will compete in the 800-meter race.
While the International Olympic Committee has the final say on whether she can compete, it has followed IAAF recommendations in the past. The federation, in a statement, said Stepanova "made a truly exceptional contribution to the protection and promotion of clean athletes, fair play and the integrity and authenticity of the sport." The IAAF also said:
Ms. Stepanova's participation as a neutral athlete in International Competition is still subject to acceptance by the organizer of the competition in question, in accordance with the rules of that competition. The IAAF has immediately informed European Athletics of Ms. Stepanova's eligibility given that the European Athletics Championships will take place in Amsterdam in less than a week (6-10 July). Other international events organizers will receive similar notification of Ms. Stepanova's eligibility later today.
The IAAF has received at least 80 applications from other Russian athletes to compete as neutral competitors in the upcoming Olympics, arguing they were not involved in the doping scheme and have been tested by anti-doping authorities outside their home country for long periods of time. The IAAF will rule on those applications, which must be turned in by Monday, by July 18.