Russia Goes to Rio
The International Olympic Committee has decided it will not ban Russian athletes from next month's games over its doping scandal.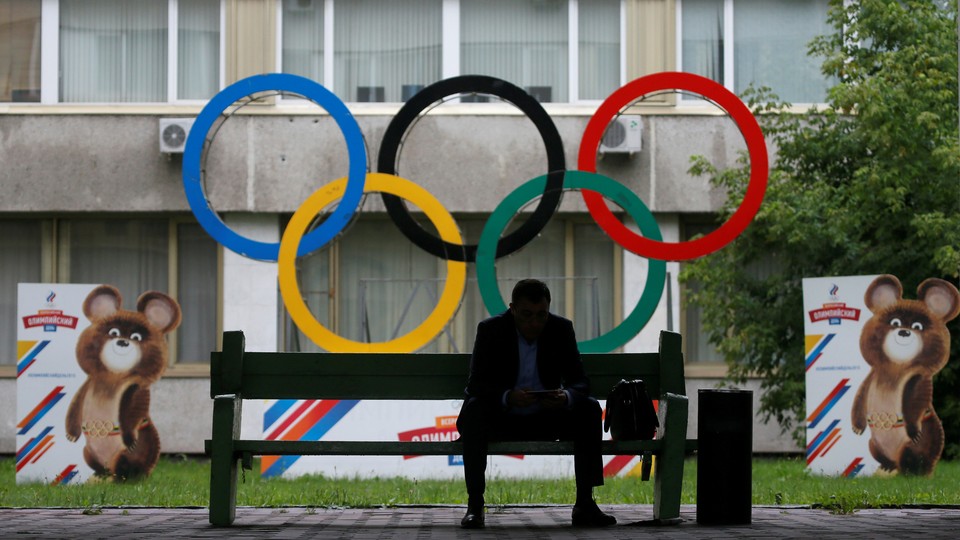 NEWS BRIEF Russia will not be banned from the Olympic Games in Rio de Janeiro next month following the country's doping scandal, the games' committee has announced.
The International Olympic Committee said in a statement Sunday it would leave the decision to accept Russian athletes at Rio to international federations, or the governing bodies, of their respective sports.
Earlier this month, an investigation commissioned by the World Anti-Doping Agency found Russia had operated a state-sponsored doping program between 2011 and 2015, during summer and winter Olympic games, including the 2014 tournament the country hosted in Sochi. Top Olympics officials had gathered to deliberate the fate of Russian athletes at this year's games.
The committee on Sunday placed the blame on the Russian government for the scandal. "All Russian athletes seeking entry to the Olympic Games Rio 2016 are considered to be affected by a system subverting and manipulating the anti-doping system," the statement said.
The committee said all Russian athletes participating in the games have been tested by foreign anti-doping agencies over the last six months. Of the more than 3,000 doping samples collected, "the vast majority" tested negative for performance-enhancing drugs.