Exit, Roger Ailes
The Fox News chairman's departure from the network he helped create followed allegations of sexual harassment by Gretchen Carlson, a former host.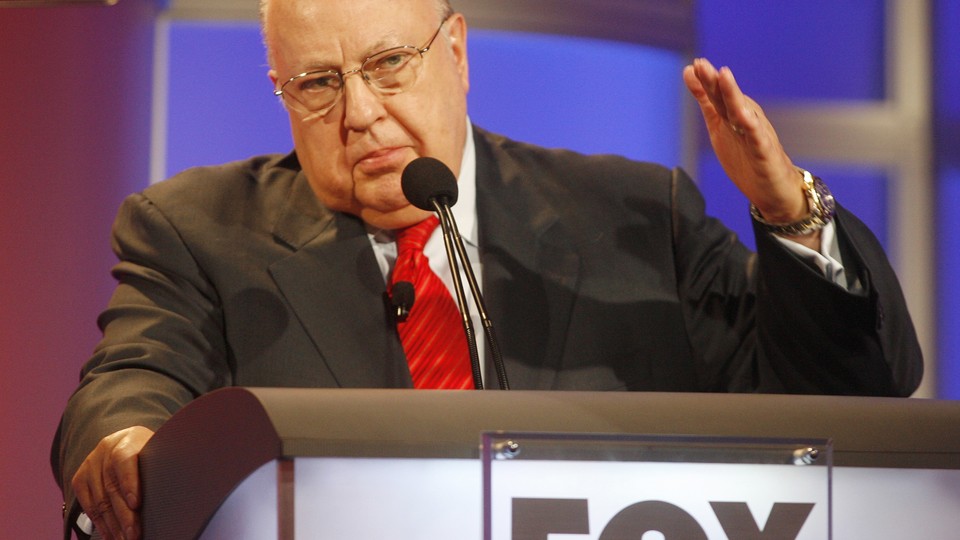 NEWS BRIEF Roger Ailes is out at Fox News with immediate effect.
Ailes resigned Thursday as chairman of Fox News in the wake of allegations of sexual harassment made by Gretchen Carlson, a former host on the network, the company announced.
"Roger Ailes has made a remarkable contribution to our company and our country," Rupert Murdoch, who assumes the role of chairman and acting CEO of Fox News Channel and Fox Business Network, said in a statement. "Roger shared my vision of a great and independent television organization and executed it brilliantly over 20 great years."
The statement did not mention the allegations of sexual harassment leveled at Ailes by Carlson and recent reports that other women at the network had made similar claims. The statement did not quote Ailes.
News of Ailes's impending departure was first reported Monday by New York magazine's Daily Intelligencer and on Tuesday by the Daily Beast, which said Ailes received a $40 million parachute to leave Fox News.
As my colleague Marina Koren reported on July 6:
Carlson alleges Ailes fired her from the network late last month because she refused his sexual advances, and because she complained to him about sexual harassment in the office. When Carlson met with Ailes to discuss treatment she considered offensive, the complaint alleges, Ailes told her, the lawsuit claims, they "should have had a sexual relationship a long time ago and then you'd be good and better and I'd be good and better," adding that "sometimes problems are easier to solve" that way.
Here's more from New York:
While Gretchen Carlson's sexual-harassment lawsuit against Ailes sparked the investigation, sources say it has expanded into a wide-ranging inquiry into Ailes's controversial management style. The interviews are now being conducted at Paul, Weiss's midtown offices because of concerns that the Fox offices could be bugged, sources say. The lawyers are seeking to interview former female employees of Fox News in addition to current staff. They are also looking into the appropriateness of Ailes's pressuring employees to speak out on his behalf, against his accusers.
Murdoch and his sons Lachlan and James, the co-chair and CEO, respectively, of Fox News' parent company, had agreed Ailes must go, according to New York magazine. But they were reportedly divided over when: James Murdoch was said to want Ailes to be given a  choice this week on whether to resign or be fired. Lachlan and Rupert Murdoch wanted no action taken until after this week's Republican National Convention, which ends Thursday.
Ailes, 76, is a former aide to President Nixon. He has run Fox News since it was founded in 1996. Ailes has been accused by his liberal critics of tilting the network's coverage to favor conservatives and the Republican Party, but the network dominates the cable news ratings.