The Case Against the Activists Who Filmed the Planned Parenthood Video Is Closed
A Texas judge dismissed the last charge against the duo whose recording prompted a debate over abortion rights in the U.S.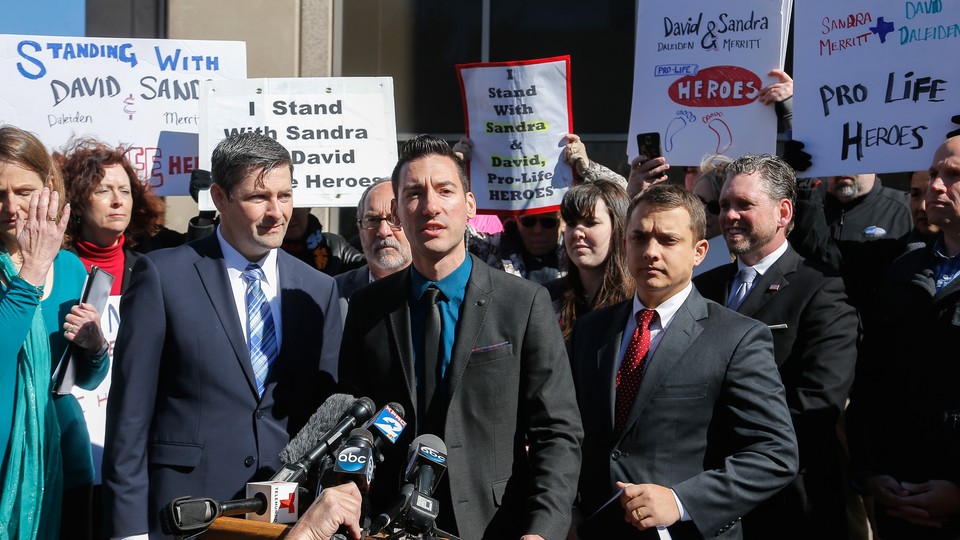 NEWS BRIEF A Texas judge dismissed Tuesday the last charge against two anti-abortion activists who made secret video recordings of their conversations with Planned Parenthood officials who described how the organization provided fetal tissue to medical researchers.
David Daleiden, 27, and Sandra Merritt, 63, had used fake identification while meeting with Planned Parenthood officials and had offered to buy the fetal tissue from the organization that, among other things, provides family-planning services. The recording, which was circulated on the internet, alleged that Planned Parenthood sold fetal remains; the organization denied those charges.
The accusations—as well as well as the denials—prompted a massive debate in the U.S. over abortion rights and the organization's services.
After the videos surfaced last year, Dan Patrick, the Texas lieutenant governor, a Republican, asked the Republican district attorney in Harris County to open a criminal investigation into Planned Parenthood in August. A grand jury ended up indicting Mr. Daleiden and Ms. Merritt, and taking no action against Planned Parenthood.
In January, the duo were handed felony charges for tampering with a government-issued ID, as well as a misdemeanor charge linked to offering to buy human organs. The judge dropped the latter charge a few weeks ago. The felony charge was dismissed Tuesday upon the prosecutors' request because the grand jury's term had been extended during the investigation. Daleiden's lawyers had argued the jury did not have the authority to indict the duo during that time.