Freedom for Arroyo in the Philippines
The former president was ordered freed Tuesday from hospital detention after the Supreme Court dismissed the charges of plunder against her.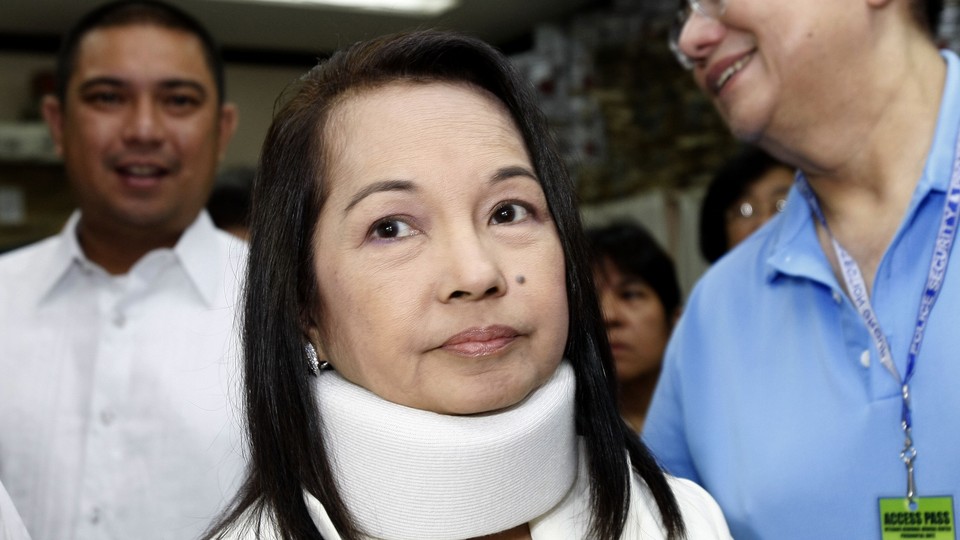 NEWS BRIEF Gloria Macapagal Arroyo, the former Philippines president who was accused of plunder and who spent the past five years in hospital detention, will be a free woman after the country's Supreme Court on Tuesday dismissed the charges against her for lack of evidence.
Arroyo, a veteran politician, was president from 2001 to 2010, Before that, she was vice president from 1998 to 2001. She was arrested in November 2011 on charges of electoral fraud, but was later released on bail.  In July 2012, she was rearrested on charges that she misused nearly $8 million of lottery funds that were meant for charities.
She has spent most of her five years in hospital detention because of neck and back ailments that caused her to use a wheelchair. She was re-elected in May to the Philippines Congress.