The NBA's Reaction to North Carolina's 'Bathroom Bill'
The league will move the 2017 All-Star Game because of the law.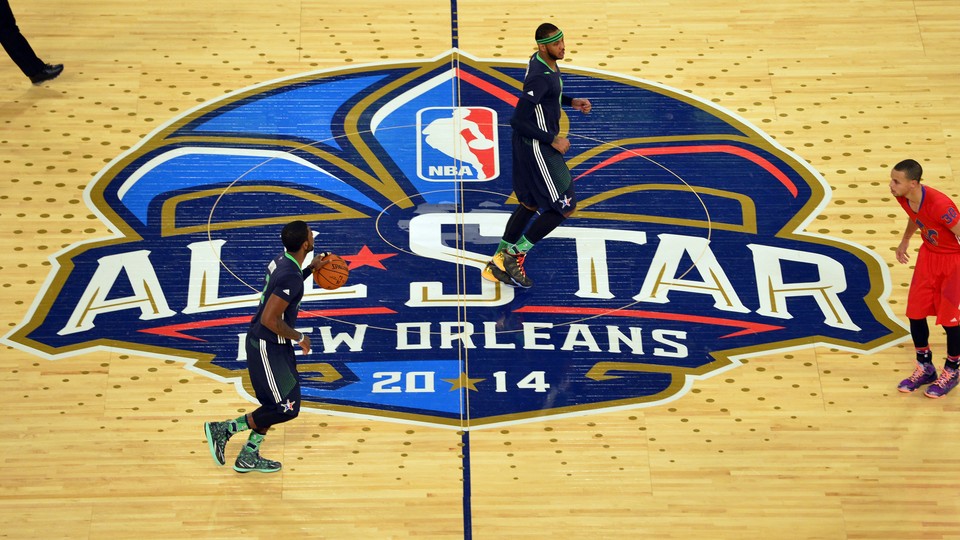 NEWS BRIEF The NBA has decided to relocate the 2017 All-Star Game from Charlotte, North Carolina, because of the so-called "bathroom bill," the league announced Thursday.
The law, known as HB2 and passed in March, requires people to use public restrooms that correspond to their gender at birth. Opponents of the bill said it targeted transgendered individuals and could lead to LGBT discrimination. In the months after, the NBA and the Charlotte Hornets have attempted to lobby the state legislature to change the law.
The NBA said the law does not match the "core values" of the league, which include "diversity, inclusion, fairness, and respect for others." More from its statement:
While we recognize that the NBA cannot choose the law in every city, state, and country in which we do business, we do not believe we can successfully host our All-Star festivities in Charlotte in the climate created by HB2.
The NBA said it hopes to host the All-Star Game in Charlotte in 2019 if the law is overturned. The new location for the 2017 All Star Game will be announced in the coming weeks, the league said. Several cities, including New Orleans, New York, and Chicago, have been floated as possible replacements, NBA officials have said.