Japan's Path to Militarization
The prime minister has won enough seats in parliament to change a constitutional clause that has outlawed war since 1947.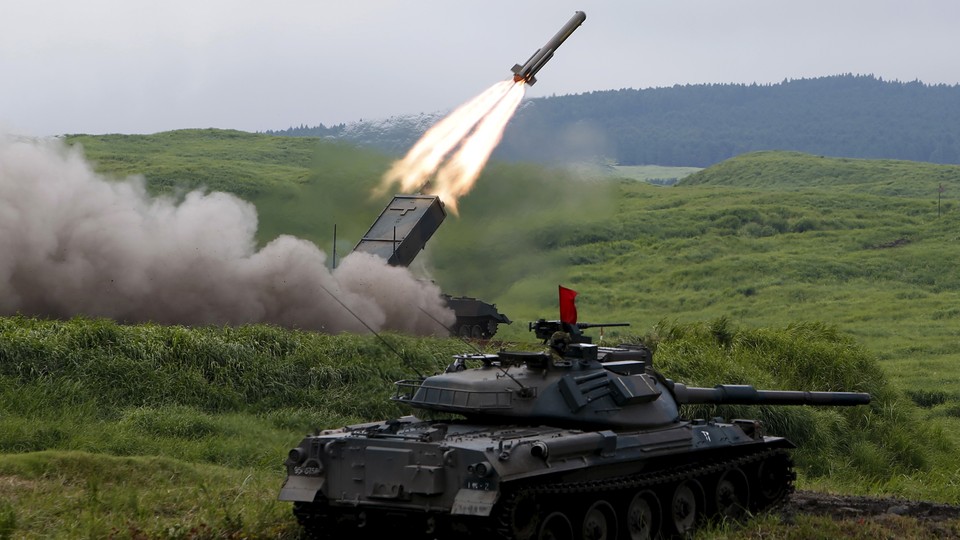 NEWS BRIEF  Japanese voters on Sunday gave Prime Minister Shinzo Abe the majority needed to rewrite the country's pacifist Constitution for the first time since the end of World War II.
Preliminary counts indicated Abe's Liberal Democrats and his allies won a two-thirds majority in Japan's upper house of parliament, giving the government the power to rewrite Article 9 of the Constitution, which renounces war. The U.S. imposed the clause after World War II, and Abe has previously said he wishes to do away with it. The U.S. supports that position.
Still, Japanese voters favor pacifism, as The Japan Times reported:
According to a poll conducted by the daily newspaper Yomiuri Shimbun in March, 61 percent of respondents said the pacifist article should be left unchanged, while 35 percent called for revision.

Critics say the LDP is likely to first propose a revision that creates an article empowering the prime minister with state-of-emergency-like powers in the event of a major contingency such as a large earthquake.

They say LDP lawmakers may see an incremental series of revisions as likely to soften up the nation, leaving voters more amenable to revising Article 9 in the future.
Doing away with the pacifist clause could raise tensions with China. The two countries have a long-running dispute over the ownership of a string of islands in the East China Sea. China views any expansion of Japan's military as a threat.