The Japanese Emperor Considers Abdication
It would mark the first time in 200 years a monarch has stepped down from the Chrysanthemum Throne.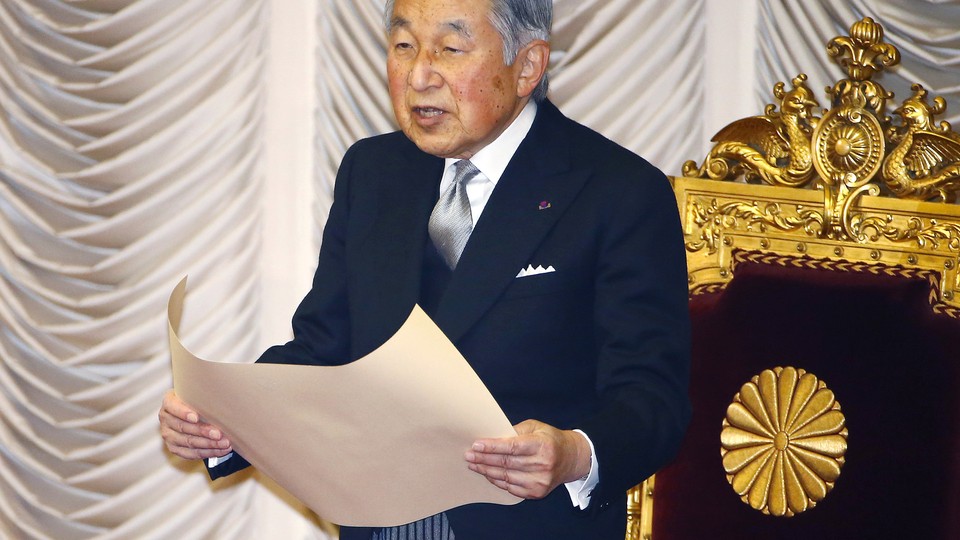 Japan's Emperor Akihito has told aides he is considering abdicating in the next few years, NHK, the state-run Japanese broadcaster, reported Wednesday, citing anonymous sources.
The Emperor is 82 years old. Sources say that he wants to step down before he is too frail to carry out his duties fully.

And they say he has already informed his family members.
Crown Prince Naruhito, his eldest son who is 56 years old, is next in line to succeed him. In May the Imperial Household Agency reduced some of the emperor's duties back in order to lighten his load.
Akihito assumed the Japanese throne in 1989 upon the death of his father, Hirohito, the emperor who oversaw Japan's entry into World War II and its eventual surrender. Akihito's abdication would mark the first time a Japanese Emperor has abdicated from the Chrysanthemum Throne in two centuries.