Doping at the Olympics
The IOC says 45 additional athletes, including 23 who won medals, were caught doping when samples from the 2008 and 2012 Olympics were retested.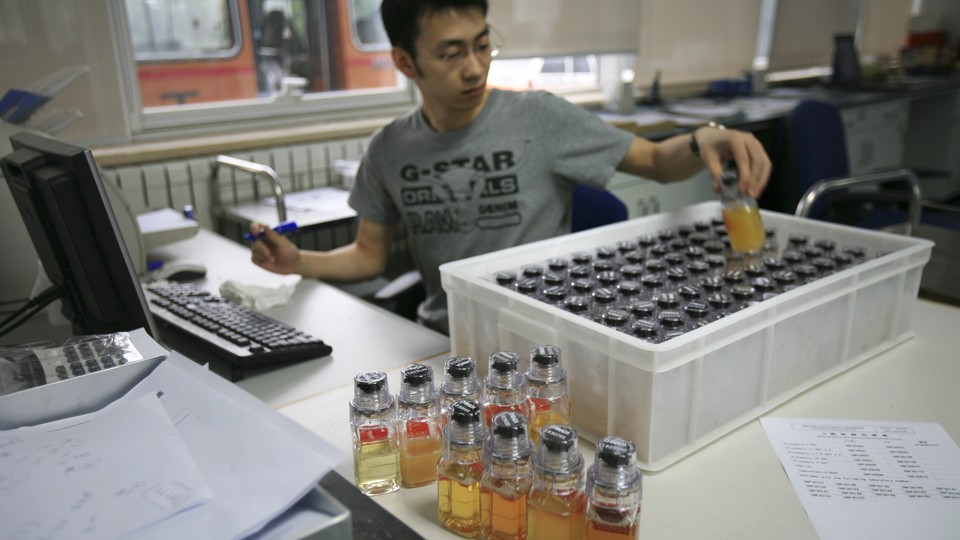 NEWS BRIEF More athletes who competed in the Olympics in Beijing and London have been caught doping.
The International Olympic Committee said Friday 45 athletes, including 23 who won medals, were caught doping when their samples from the 2008 and 2012 games were retested.
Thirty of those athletes competed in London; 15 in Beijing, the IOC said Friday. In all, 98 athletes tested positive for banned substances during the first and second waves of reanalysis. Two more rounds of retesting are expected to continue throughout and after the Olympic Games Rio 2016, which begin next month. Here's more:
The second wave of the Beijing 2008 retests focused mainly on medallists, as will subsequent testing. Of the 30 latest PAAFs from Beijing 2008, 23 were medallists. The 30 athletes were from four sports and eight National Olympic Committees (NOCs). The 15 athletes with AAFs from London 2012 represented two sports and 9 NOCs.

In total, 1,243 doping samples from Beijing 2008 and London 2012 were selected to be reanalysed in wave one and wave two.

The athletes, NOCs and IFs concerned are being informed, after which the proceedings against the athletes can begin. All athletes found to have infringed the anti-doping rules will be banned from competing at the Olympic Games Rio 2016.
The IOC's announcement came a day after the Court of Arbitration in Sports upheld a ban on all Russian track-and-field athletes at the Rio games because of widespread government-sponsored testing. The IOC is expected to rule on whether all Russian athletes will be banned from the games. A handful of Russian athletes deemed clean will be allowed to compete as neutral athletes.