Killed Over 22 Cents
It's the latest violence in India against Dalits, who have been discriminated against for centuries.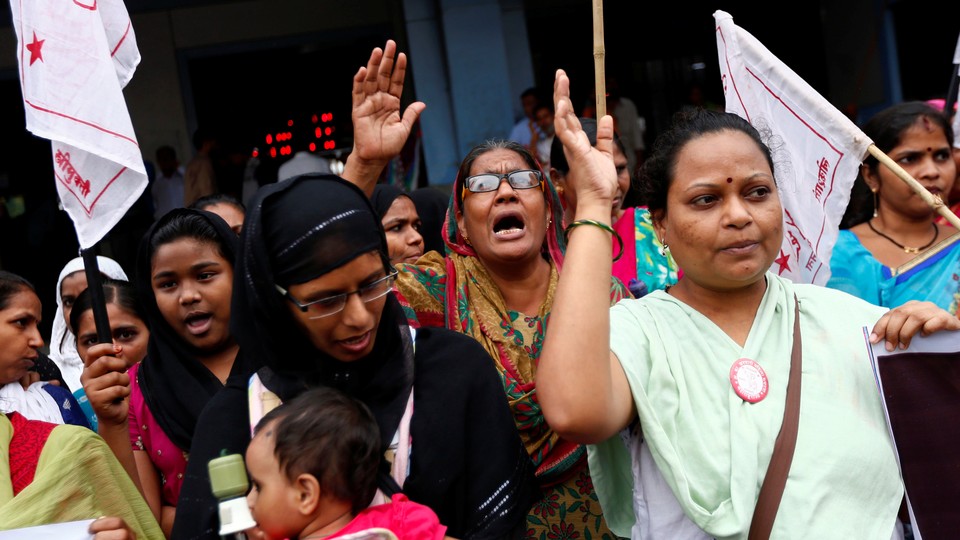 NEWS BRIEF A low-caste Indian couple were hacked to death by a shopkeeper because of an unpaid loan of 15 rupees (about 22 cents). It is the latest incident of violence against the Dalit community, who occupy the lowest-of-the-low rung in Hinduism's abstruse caste system.
Police arrested the shopkeeper, an upper-caste man named Ashok Mishra, as well as his wife, Rajni, in connection with the incident that took place Thursday in Lakhnipur, a village in Uttar Pradesh, the northern state that is India's most populous (with about 200 million people), but also one of its least developed.
Dalit groups protested the killings of the couple identified as Bharat Nat and his wife, Mamta, and news reports said the area is tense following the incident. The couple reportedly had five children, including two married daughters. The three other children—boys aged 11, nine and eight—were said to be in a state of shock.
Here's more from the Indian Express newspaper:
According to police, the incident took place around 6 am when Bharat and Mamta were walking towards the fields nearby for work. The couple was stopped by Mishra, leading to a heated exchange over the Rs 15 that was pending for three biscuit [cookie] packets the couple had purchased from the shop for their children, police said.

Citing eyewitness accounts, police said that Mishra did not relent even though the couple said that they would pay the money from their daily wages that evening.

     
A witness to the incident told the Indian Express the couple began walking toward the fields while the shopkeeper continued to shout at them. He ran into his home, the witness said, returned with an axe and killed the couple.
Police said the suspect confessed to the killing and is being charged with murder as well as under the Prevention of Atrocities Act, which covers crimes against Dalits and others who are considered low caste.
Although discrimination based on caste has been unlawful in India for decades, atrocities against Dalits are not new, and have gone unpunished for centuries. But several recent high-profile attacks on members of the community have stunned India. Earlier this month, four Dalit men were beaten up by a cow-protection group while attempting to skin the animal. Hindus view cows as holy and there's a separate battle around India over cow slaughter.