Why Is Christine Lagarde Standing Trial?
At issue are payouts made to a tycoon when the IMF chief was the French finance minister.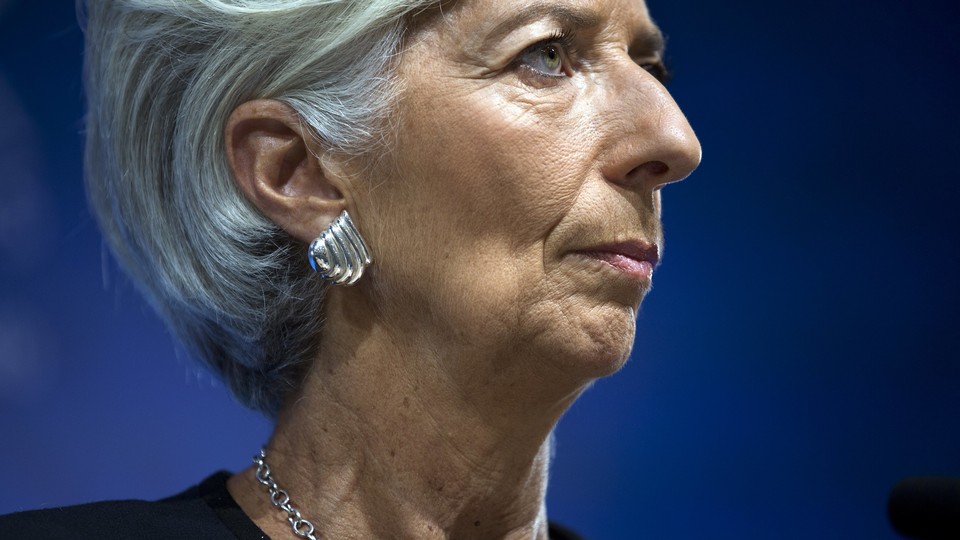 NEWS BRIEF The Cour de Cassation, France's highest court, has ruled that Christine Lagarde, the managing director of the IMF, must stand trial over her role in a multimillion-dollar payout to Bernard Tapie, the tycoon, when she was finance minister in 2008.
At issue in the "Tapie affair" is the 285 million euros ($314 million) awarded to the tycoon, at the time an ally of President Nicolas Sarkozy, in his dispute with Crédit Lyonnais. Tapie had sued the bank, alleging it had undervalued his majority stake in Adidas when he sold it in 1993 to become a Cabinet minister under Francois Mitterand, the Socialist president. An appeals court ruled last year that Tapie should repay the amount.
Lagarde, the IMF's managing director, was finance minister at the time. She was charged with negligence over the payout, a charge that carries a maximum of a year in prison and a fine. She will stand trial at the Cour de Justice, a court set up to try cases of ministerial misconduct. Patrick Maisonneuve, Lagarde's lawyer, said in a statement cited by Bloomberg that he was "convinced that the court will find the allegations of negligence to be without merit."
Still, the trial could be embarrassing for Lagarde, who began her second five-year term as the IMF's managing director in February. She is the first woman to lead the fund and took over in 2011 following the resignation of Dominique Strauss-Kahn who was accused of sexual assault.
An IMF statement cited by the BBC said the Fund's executive board had confidence in Lagarde's ability to carry out her duties.