No Charges for Hillary Clinton
The Justice Department officially closed the case on the former secretary of state's use of a private email server Wednesday.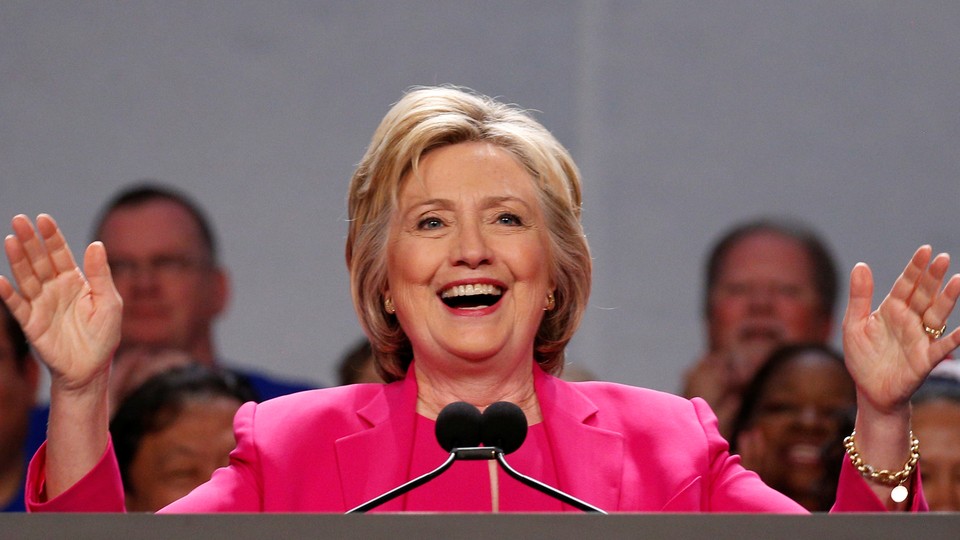 NEWS BRIEF The Justice Department won't pursue criminal charges against presumptive Democratic nominee Hillary Clinton for her use of a private email server while secretary of state, Attorney General Loretta Lynch announced Wednesday.
"Late this afternoon, I met with FBI Director James Comey and career prosecutors and agents who conducted the investigation of Secretary Hillary Clinton's use of a personal email system during her time as Secretary of State," Lynch said in a statement. "I reviewed and accepted their unanimous recommendation that the thorough, year-long investigation be closed and that no charges be brought against any individuals within the scope of the investigation."
The decision marks the legal end of an extensive probe into whether Clinton intentionally or negligently disclosed classified information on an unsecured system during her time at the State Department.
Speaking at a press conference Tuesday, FBI Director James Comey lambasted the presidential candidate as "extremely careless" but said "no reasonable prosecutor" could bring a criminal case against her.
In a message on Twitter shortly after the announcement, Clinton campaign spokesman Brian Fallon said the matter was "resolved."
With the AG accepting Director Comey's recommendation, this case is resolved, no matter Republicans' attempts to continue playing politics

— Brian Fallon (@brianefallon) July 6, 2016
That may be overly optimistic. With Republicans eager to use the scandal as proof of her unfitness for the presidency, the case's closure is unlikely to end the extensive political damage to Clinton. And in a move that will keep the scandal in the news cycle for another day, Comey will testify before the GOP-led House Oversight Committee Thursday on his agency's decision not to recommend charges.